This past weekend was the All American Tattoo Fest in Sacramento, CA!! It was my first tattoo convention ever so i really didn't know what to expect.. but it was so much fun!
I met some awesome people there. Got a prettty bruuuuutal heart tattoo on my knuck
and got the best massage of my lfe for free at the massage booth! Hehe
Seriously... thank you sooo much to
Mika
,
Dino
,
Jaylin
,
Dang
and
Odette
you guys were AMAZING and I definately could not have done it without you.
annd....
Maddigan
I am so glad you could come by! The tattoo you got is so adorable I'm glad you were able to get it!
everyone: bug
Mika
to show you her awesome new neck tattoo. She's officially the most badass person I know. I am probably gunna marry her. Maybe our new hells angles friends can do security at our wedding too?
Annnd here are some picture the amazing
Jaylin
took!!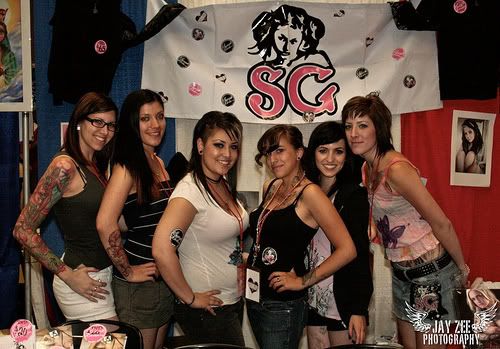 ohhh and I met the lovely Frankie.. everyone... go get tattooed by her!!


p.s. Chicago WIzard World in like a week.

xoxo