Never have anything to really say. So i'll just leave this here.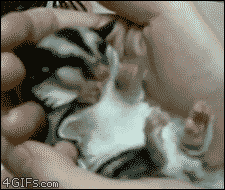 So I was raised catholic but I don't really practice it. One thin...

Found this playlist while reading an article on the greatest ryh...

It took me about 45 minutes to log on to SG on my iPhone. :/ kept...

The Hollies The Turtles The Zombies Van Morrison Dust...

I'm back boogie butts! I know no ones gives a shit lol but I l...

My plans for Halloween this year are pretty simple. Watch It's th...

Me: I'm so thirsty. Life: Here you go stupid.

But I am finally starting to see the light Hope you all a...

Is pretty damn confusing. Does green mean I liked it? Is it pink...