Never have anything to really say. So i'll just leave this here.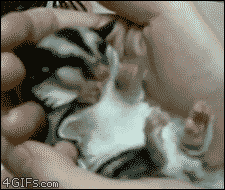 It looks like SSRI's in my near future. I really do hope they hel...

This sucks. Rest In Peace or see you soon.

It's been a pretty rough year for me (mentally). Been feeling lik...

I just realized that I have been a member of this site since 2005...

My doctor has referred me to a psychiatrist. He believes that I m...

I remember back when I could click a section and see new updates...

@fishball thought you might enjoy this.

All this new medication is kicking my butt.

Quick update Doctor said my uric acid levels were a little hig...