There's some banners that I've made for Wildy Suicide !
I love doing it, so if you would be interested to get some work from me, then message me and we're gonna see what we can do ! Cool, I found something more to do on SuicideGirls.com ! YEAH
Take a look and tell me what you think !
Wildy Suicide
:

HEY ! I'm gonna get my left arm tattooed soon, it all starts on September 20 with Mlo at Don Design (the one that made my "Lessard" tattoo, click spoiler to see). She's gonna do a part of my sleeve and then, Don is gonna do the upper part of my arm and my shoulder ! I can't wait...
check them at :
Don-Design.com

Classic Nautical Star that means so much to me, on my back since 2003 I think...
just wanna post picture and show you my body ! ahaha no seriously, what could I add to this tattoo to make it look better, it's kinda too simple... any ideas ?




Add me ! I want friends on this website ! From anywere around the world !
take care guys, peace Xo

Eric

p.s. Take a look at my new MYSPACE page : new layout and everything !
CLICK HERE www.myspace.com/Lessard CLICK HERE and tell me what you think !


other banners, now of Cosette Suicide !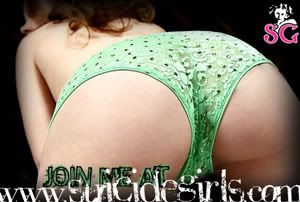 and one of Graffiti Suicide !