Happy New Years everyone! I haven't posted a blog since last year! hehe, 22 days into the new year and I'm still using that one...
2012 has started pretty rough for me, but I'm bouncing back from my huge misstep with school. Sometimes I feel like I'm the biggest idiot in the world, but my friends and most importantly my family are always there to comfort me when I manage to screw up the simplest things. Well, there's no need to dwell on mistakes, I still got a whole year ahead of me.
Onto interesting stuff... I went to the desert with my cousins, bro, and dad last weekend and shot plenty of guns!
This was our arsenal for that day.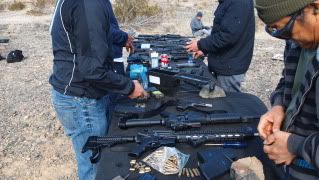 A crapload of AR15's, an AK47, few 9mm's, .38 Walther, and a few .45 1911s... Too bad I can't upload the video of me dual wielding the 1911s
It was cold out there, so I had my Russian ushanka on. Being an "American only" type guy when it comes to guns, I decided to try out the AK while I had my hat on.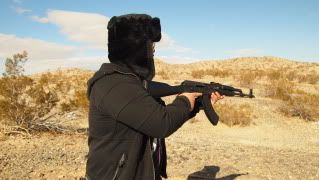 See, women can shoot too.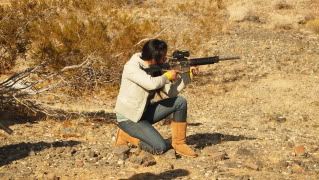 3 guys tried to hit the explosive target set up 100 yards up the hill. I was one of them and I couldn't hit the damn thing. So my cousin steps up and hits it on the 3rd shot.
I'm still a firm believer that women are better at shooting than guys.
I'm turning 27 on the 7th... Not looking forward to it. I feel like I'm obligated to go out and do something, but my friends all suck when it comes to supporting my bday that they never do anything with me past dinner. Last year we watched a UFC fight at Hooters. Afterwards I felt like watching some nudie girls do some pole dancing, but my friends said no thanks and just left. I want to do something with the friends that I can count on, but I don't know what to do. Maybe go out to the desert and have a shootout again...
I'll leave you with some songs I've been listening to. Until next time, keep it fresh people.