TADA!!!
New Blog finally !!! It has been a month since my last blog, that is like a millennium in my world hahahaha.
Yes, I been SUPER ULTRA MEGA busy this semester, I move to a new house, I get my license driver, I do my internship on a bridal boutique and also college, I past all my subjects YAY! ... and I'm dating an amazing guy. To much info and events for a short time.
But now I'm here again for post photos of my life
Talena
and
Atomic
helped me to make this small production for main subject, with my creations
I think that the results are really beautiful. Thanks girls
After that I have to make a album cover for the cd. Please don't judge me is my first time bahahah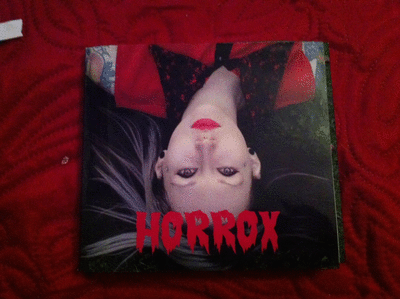 I have the best company on my exams

Also I couldn't make it with out a little help of my friend wine
and yes... talking about wine
have you seen my new set on MR shot by Frani, it's about how much I love this potion.


It's called Ode to Dionysus and you can see the full photo set --------->HERE

After been super busy I finally got some vacations



I'm so so happy right now




This next semester is gonna be amazing, I'm waiting for two events:
- Sawa is coming to South America, I wanna show her so many things, besides the girls and I are really exited to work with her and showing our Latin flavor
She is raising funds for her project: The Sawa Travel Diary Vol.2
You can donate here : http://www.kickstarter.com/projects/649537971/the-sawa-travel-diary for making this possible.


-Atomic, Talena, Frani and I are going to travel to Argentina. We are going to Prussia's B-Day. YAY!

Don't forget my set shot by Talena ------------>Terrox-(s)Aint



You can follow my adventures on Instagram: @volvarox
Or you can ask me thing on Tumblr: Horroxxx/Ask

I love you all ! Hope that you're having a great time as I do


Kisses !
Terrox.