I saw the boy I like last night (No, I wasn't stalking him). And he spent the entire night talking about me (in a good way) - Yay! My eavesdropping skills are amazing these days!
Went to H&M last week and bought some new pretty clothes. You know when you look in your wardrobe and 50% of the clothes in there, you've never worn and will probably just not wear? I shall probably put a sheetload of it up on ebay at some point this week.
Also got a new tattoo. Not sure if you can see it very clearly, but here it is, red and sore:
I will post a better pic when it's all pretty and healed. Still massively got the bug now, and want lots of new tattoos.
Went drinking with some pals this week. We ran into my dad in Wetherspoons.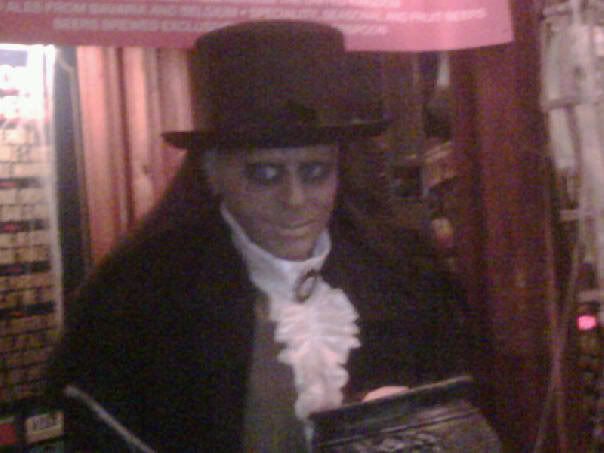 No, really. The zombie has my eyes!
And then I went out on Friday night with my girls to see AlexisonFire, Anti Flag, Four Years Strong and Ghost of a Thousand, which would've been amazing had we not got a flat tire right in the middle of Oxford and missed the first two bands.
We were late anyways because my crummy boss wouldn't let me leave work on time because someone decided to quit two hours before their shift started. Not good.
So this week has been a much better week. How is everyone else doing? xxx