Ok...I am back from the dead, folks.
Its been a very strange week. Strange cant even begin to describe it, but it will work.
Today was awesome though. My tattoo artist and friend, Wade(raven ink, portland) "tattooed" on Riddicks cast. Riddick sat still for the whole process. It was so sweet of Wade to do that for him. And he did it right during good business hours, and then wouldnt take any money for it. Not even a tip. So Im gonna buy him drinks.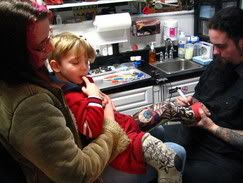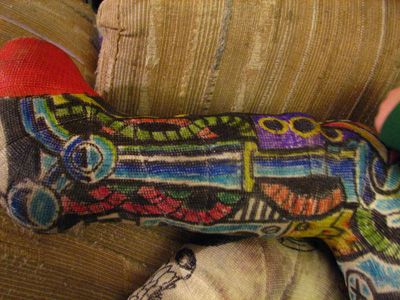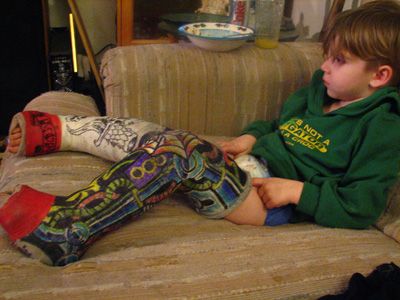 I have been making skulls. Two I did last night..
I am trying to gather as many plaster molds as I can...anyone know where to hunt any down? Anyone have any they wanna donate? Or Ill trade..
I have not forgotten about you,
miel
I will send your stuff out...but like I said, its been crazy.
Peas
Meg