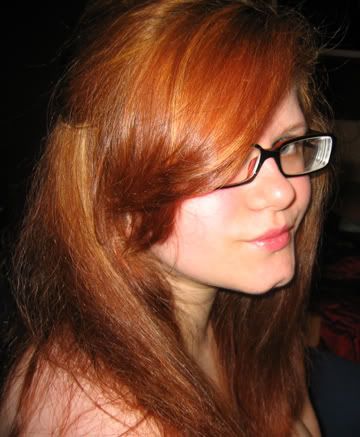 a. my hair is super long now... and it needs to be colored.
b. why is it... that when one shitty thing happens to me... it's not enough?
c. being happy one minute and really upset 20 minutes later... DOESN'T make you bi polar or anything else... if there is a reason for the change. this guy i went on a date with, who i didn't think was still interested in me, but apparently is... wow... is a doctor, and kinda thinks he knows... well, everything. he wants me to talk to one of his friends that is some kind of head doctor because he thinks i'm bi polar... well, here's an example of my mood swings... <br>


1. i woke up excited to start my day. i was planning on re photographing all of my jewelry and working on getting things up on etsy.com... (happy)


2. before starting with the photographs, i checked my email... and found out that my friend erin had died. (sad, angry, etc)


3. i went to see dead man's chest at 11:59 with my sister... she said she wanted to go to get my mind off things. (not exactly happy, but not crying)


4. five or so minutes before the movie was over... the screen went black and someone came in saying to go home because the film was all over the floor. (at 2:30am you would have been grumpy too)




yeah, there is always a reason for my change in mood... and its never something... little.