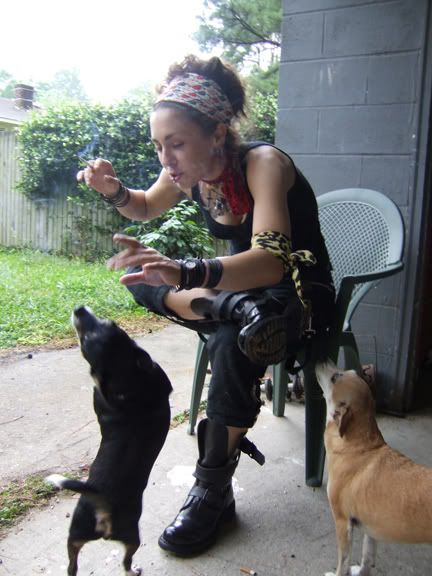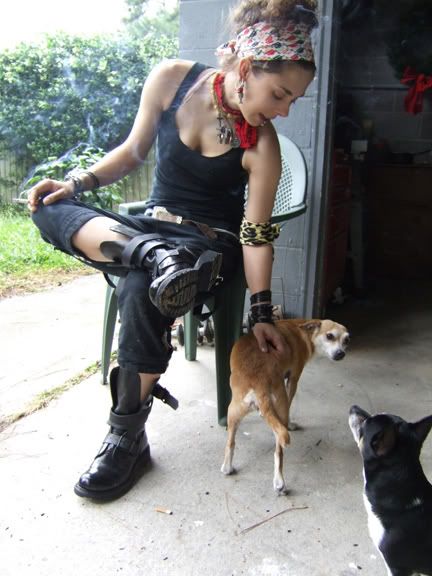 Holy Hell, will you look at that? Here I am, updating twice before a month's run out.
Keeping
two
distinctly different blogs is a bit much for me; as I've said before, I'm writing mostly on the ol' MySpace now. So I don't predict that I'll write here as I used to; the guard's done changed, if you know what I mean. But I figure the least I can do is to update ever so often, remind y'all that I'm alive, and what have you.
I'm currently wrestling with the university- or rather, the administrative tentacles thereof- over my status as a resident for tuition purposes. See, there's a difference of $5000/semester between in-state and out-of-state tuition. Guess whose meager finances and squalid existence can't afford the latter? Plus, I've been living in this here fine fucking state for nigh on two years, now. I got all my documentation, identification, insurance, taxes, and t'who-laid-th'rail in this state. So I
ought
to be a "resident", you'd think. Right? Well. I've been denied residency, and have appealed that decision- I expect to find out today whether or not I'll be able to return to graduate school.
Well, we'll see. When they denied me initially, they'd lost the tax documents that were supposed to supliment my application; they're in there, now, for the appeal. So here's hopin' it makes a difference. Otherwise, things ain't lookin' too bright-like around here, see?
That's it for now.
Love and guts.
-Hyena.