When this cat isn't chewing through wires and ripping shit apart.. this is what you get.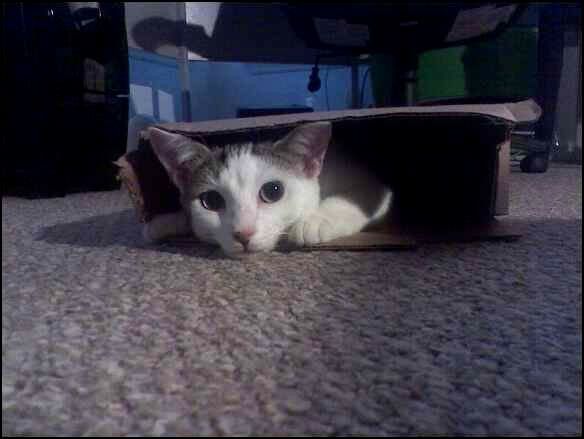 I've been doing the whole diet and exercise thing now for a few months, since I put on a couple (that's being generous) pounds over the last few years. It's been pretty crazy, but I'm digging it. I'm running about 4.5 miles every other day now, and coming home a sopping wet mess due to Florida humidity.
Other than that, life has been cool. The girl just got back from Texas after being there for three weeks, so it's nice to have her back. Other than the cat's destruction around the apartment, I haven't had much to clean up.
I couldn't go get Japanese food for the first time at the restaurant I go to every Saturday for the first time in over a year today, because they were closed. At least the cook called me and let me know, but I still feel like part of my weekend is missing. Maybe I'll try something different tonight. I'm really feeling like some Indian.. Mattar Paneer is one of the best veggie dishes that's made.. and with a side of nan bread? Heaven.
I'll be up in Pittsburgh in two weeks (June 12-20th) for a change.. 6 months away from home is far too long for my taste. I'll be around so I'm always up for drinks or food, otherwise. I'm really craving some Fiori's pizza. I haven't had good pizza in far too long.
What are yinz up to?