Alright this is going to be a pic-heavy post. But who ever complained about that? I've seen 'too long didn't read;' I've never seen 'too many pics, did not look.'
So without further ado:
@nekophilliac's set Miss Marceline's Picnic went into MR a few weeks ago. One of my favourite photosets, a really creative effort by Neko with cameos from @aubreyx and @midna_. I really want to see Neko go pink so go and check it out and leave a comment.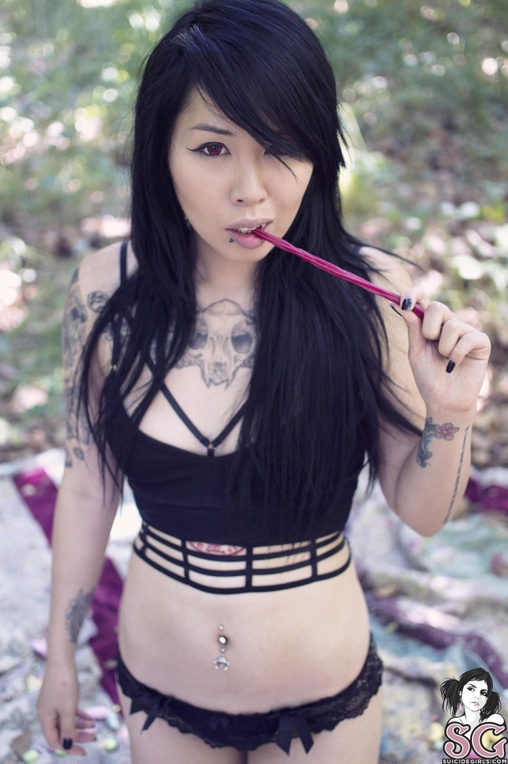 @pebblezink's second set Splash went into MR yesterday and is getting a great response. Some of these shots are the best I've ever taken, and Pebblez is an incredibly talented model and just an awesome person to hang out with. Her and @nekophilliac are two of the most relentlessly creative people I know (a trio that is rounded out perfectly by @maddame).
That last shot is the best photo I've taken I reckon. Pebblez had to hold that pose through several dud waves and didn't complain once about barnacles! That's dedication!
Now here are a few preview pics from up coming sets in MR:
@midna_ in Radiant. Out on 1 April. Big thanks to @billie_ for lending us an awesome shoot location.
@aubreyx in Sydney - Shot at last year's Ball. I'm hoping this year's one in Melbourne leads to lots of sets being shot; there should be a heap of photographers and hopefuls and suicidegirls attending. This one comes out April 4.
@feefee in Komorebi. Out on April 5. Komorebi is a Japanese word for the light that filters through the canopy of trees or the forest. This was a beautiful spot, took us about an hour of walking to get there and back, but completely worth it in my opinion.
@peggysue in Reckless - Shot at the Sydney shootfest last year on the fire escape outside the hotel. Death defying stunts were performed to shoot this by all concerned (such as climbing ladders and whatnot).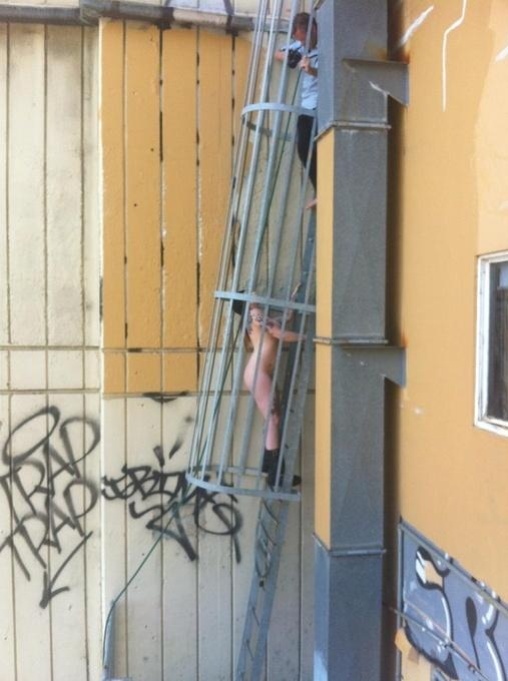 That's a behind the scenes shot from @peggysue's set. @christina was up on another part of the fire escape taking pics of us shooting.
Speaking of Christina:
@Christina and @Countessa in Countina. Countessa said to say that this set is the best thing ever. That's probably all you need to know. Keep an eye out. Comes out April 16.
@mouse__ in White Lights. Out on June 28. This is her first time shooting and she took to it like a pro. Complete natural. We've shot another set with her as well (in the same park as Neko's set up above) which we'll get into MR soon enough.
and finally,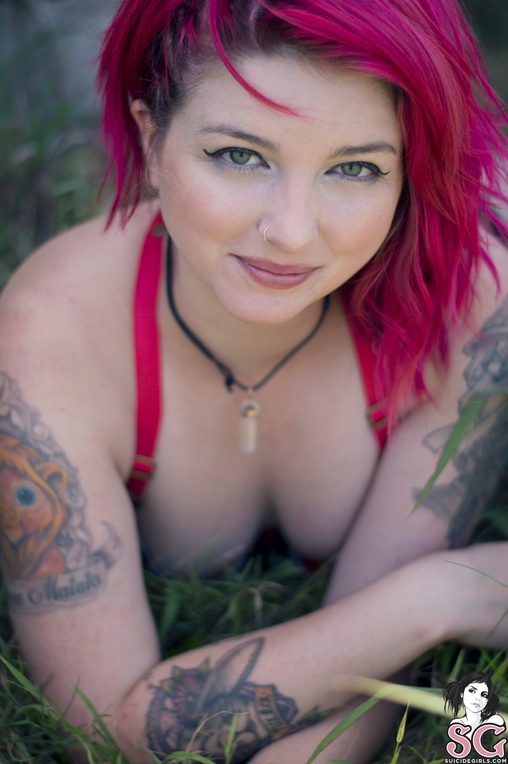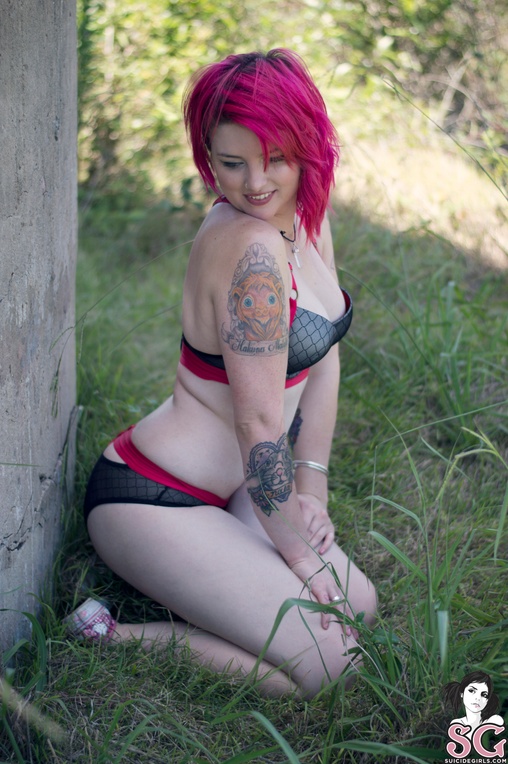 @harlee_ in a yet to be named set which we'll be submitting soon. We shot this on an old farm in Sydney late last year.
A few weeks ago, we had the singular pleasure of having the SG Blackheart Burlesque tour in Australia, large I believe due to @vorpal's good work. I went to the Canberra and Sydney shows, hung out with and met a bunch of SGs including @missy, @lolana (who remembered me and @hanhan from chat), @sunshine, @vorpal, @christina, @countessa, @pebblezink, @puffin and @tao. We also had a huge Sydney meetup before the event, probably the biggest non-Ball meetup we've had in a long time. A whole host of oldskool folks were there including @thefuckoffkid, @vegas_, @terome, newskool members including @midna_, @aubreyx, @ , and I met a bunch of new SGAU members as well including @dresden_, @peri, @misscherrybutton, @wick_, @mouse__, @kimberly__, Wednesday, @vixenn, @wizzle (who got dragged up on stage for a lapdance), @drunky_the_bear and @dragonia. I've probably missed a bunch of people, but it was a seriously large meetup (30 people I think).
Here are a few pics:
@midna_, @wick_, @dresden_, @pebblezink
@pebblezink and @puffin
Me and @wick_ and possibly Mr. Wick?
@misscherrybutton and @countessa
@pebblezink and @thefuckoffkid
@tao, @puffin, @countessa and @mouse__
@countessa, me, @pebblezink and a bunch of her friends who were very cool.
Then we raced down to Canberra for the Canberra show (minor car crash on the way, but no one was hurt and the car only got a few scratches) and met up with team Canberra for predrinks.
@vorpal on stage at the Canberra show (dem 2nd row blues).....the folks in front of me were fucking cool ladies and cheered with us every time @countessa got on stage to do stagehandy things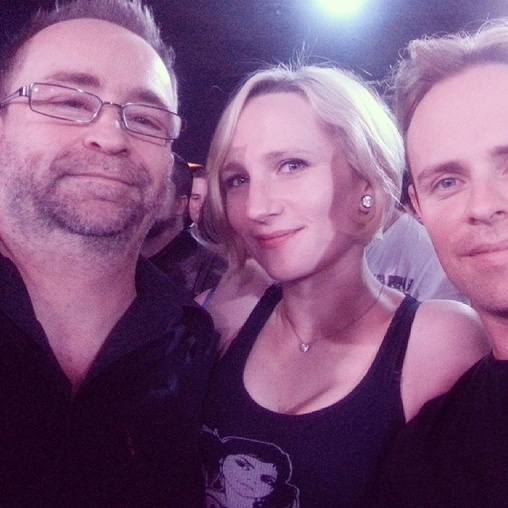 @thefuckoffkid, @twiggythespider and me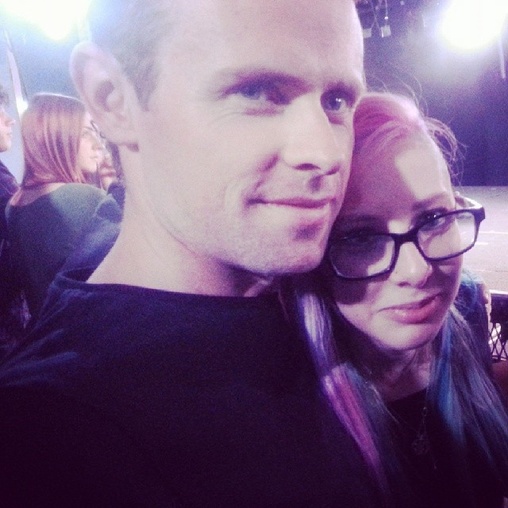 me and @hanhan.
Both shows were fucking excellent, but I preferred the more intimate Canberra venue. The girls were dancing literally two feet from me and Hanhan. Canberra also beat Sydney because the security in Sydney were cunts and hunted us all out of the venue so there was no way we could stop and say gday to Missy et al....however in Canberra I was able to have a good long chat with @missy and @lolana....though unfortunately only managed a quick hello with @vorpal...poor girl was run off her feet.
Now I was tempted to finish this off with some spruiking of sets from earlier in the year, but I'll save that for my next blog I think!