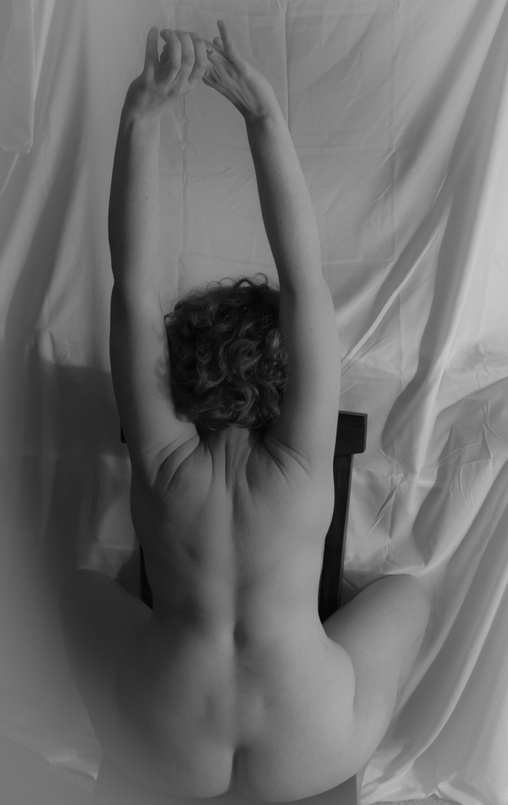 50 and beautiful! One more shot idea for the book!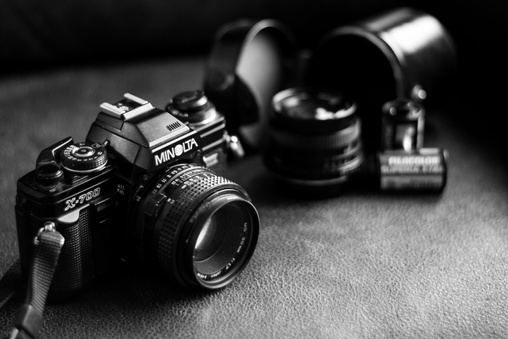 My first camera, a gift from my father when i was 14. Shot in natural light from a window at sundown.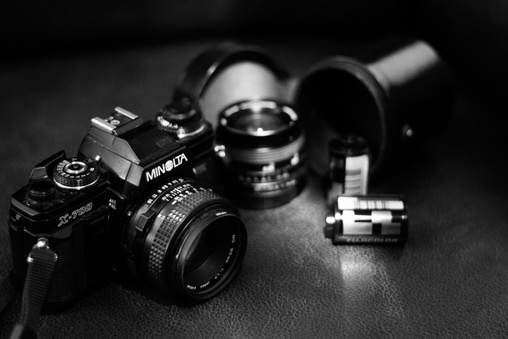 Near total darkness. 30 second exposure and i used a LED flashlight to bounce some light on it.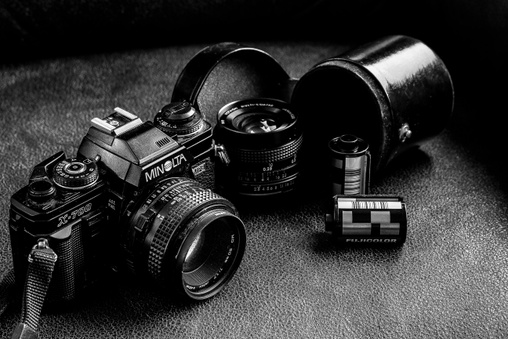 30 second exposure in almost total darkness. ISO 100, captured the textures well i think.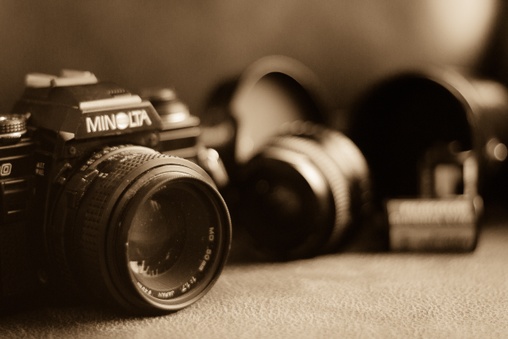 Sepia
Read More
Think i'm gonna start work on a book. 50/50: 50 photos of women at 50. Seems that there are plenty of women that age to photograph. This photo is of my friend here, she is 52 and looks pretty good i think!
So last night i started playing around with exposure times, ISO, the works. It got really dark but i was able to get these photos. I will post the good ones from my camera when i upload in a few days, but at least these will give you an idea what it looks like :)
the camera i'm photographing is my very first camera!
Read More
My sleeve was one of the center pieces of the show!! Super excited about this!! People from all over the state and even from the lower 48 have been asking me about the artist and wanting to shoot my photo! I find it a tad much to deal with at the moment but still it's cool to be recognized on the street and asked...
Read More
just had to let the blues come out! Way to cool not to!
she's my buddy, my friend, a person i can talk to about anything! She is gorgeous yes, but MOST importantly she is beautiful on the inside, and has the biggest heart ever!! @lolalusty, my WCW and one of my best friends!
how do i change instagram accounts through SG? I want it to go to my photography IG not personal one.
did a shoot with the guitarist from a local band for promotional purposes. Cannot wait to get some lovely ladiesin front of my camera, anyone wanna volunteer?
Read More
Worked my ass off!! 5 years ago i was fat, really fat! 340 pounds. Now as of today i'm a fit 170 pounds. I've ran 5 marathons, 3 ultra marathons and countless 12, 10 and 5 K's all in one year! My peak week i ran almost 150 miles!! I love to run! The peace and quiet allows me to think, get...
Read More
This old theater is one location i scouted for photo shoot locations this weekend. These test shots are the favorite so far, what do ya all think?
Read More
My usual Instagram posting of WCW will have to be put on hold for now but she knows who she is! You are the best Sweets!!