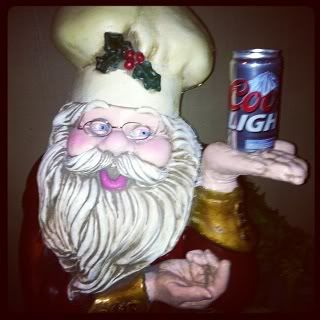 Happy December everybody!!
Hahaha my dad found this giant Santa sculpture on the side of the road and drug it home. He's in love with it, but we're all a little confused. Much better now that he serves beer!! xD
I created an account on ModelMayhem recently and have been overwhelmingly happy with the amount of shoot offers I've received! Soooo....I've got four shoots this week!!
...the boyfriend is in Detroit for a week so I've got a shit ton of free time apparently haha
Hoping that the pictures turn out well. I'll post them whenever I get copies
Oh wait. I didn't tell you the best part.
The guy I'm shooting with on Wednesday is really into Mythology so he wants to photoshop me into a MOTHERFUCKING CENTAUR!!!!
I've always wanted to be a Centaur haha xD
So giddy for that shoot!!
Wheeeeee! Just in a super mood, yo!
Also new in my life, I got some color on my croc!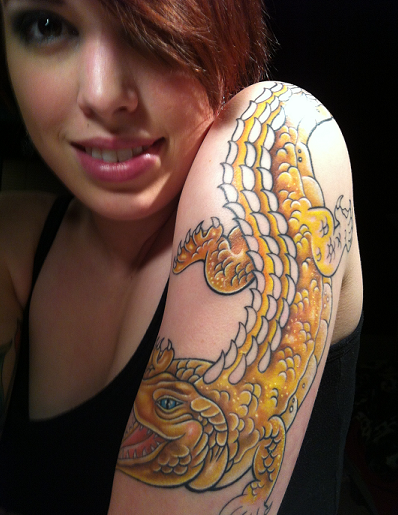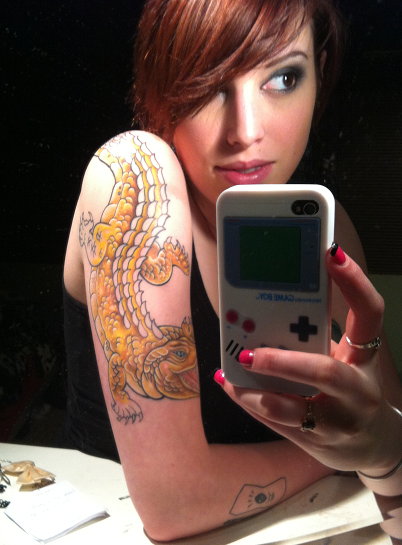 His name is Wattson, and he's my bestfriend.
Michelle Helmer, the wonderful lady I'm apprenticing with, is the one doing it. She rocks socks. And she's a fuckin badass :3
Out of things to say! So lastly I will say hi to my buddy Jennise who I know stalks my blog, even though she doesn't have an account on here. Love you girl! Can't wait for you to come home to Washington <3
Have a good night!!
<3 Doona