I is back! Ooh!
I got an email with a reactivation code saying someone had bought it for me, however I slightly believe that SG simply missed me waaay too much to let me fester in cyber-nowhere and simply decided that in order to save themselves from eternal misery they should simply give me some love.!
Well, much has changed since I was last a member. I have a new house, a new tattoo and new
website
which is ever-so stripey and looks so tasty I could just lick it!
We'll also be having stalls at Liverpool, Derby and Tattoo Jam tattoo conventions this year so come by and say hello, fondle our lovely wares and buy youself a treat or two!
We've started stocking
clothing
now as well which is super exciting!!
The House
However apart from that I have very few changes, I'm a busy lady with the shop and the house, which Rick and I are slowly doing up. Last summer we spent every day doing the garden which has changed from a jungle/meadow into an 'almost there' pretty patch of greenery. There's still work to do but it at least has a garden feel to it now!
The house is coming along, it's over 100 years old and has had pretty much all of it's character ripped out of it, apart from 1 fireplace and 3 sash windows which have been painted shut by the nobbers who lived here before us. We've started a bit of everything that needs doing, new kitchen units & sideboard, with super sparkly granite worktop to come and the living room is in the process of being decorated with the most delicious wallpaper I have ever come across, birdies, butterflies and chrysanthemums!
This house has turned me into a right old lady, I now get excited by Bonsai trees and stripped pine floors instead of Jack Daniels and dancing all night.
Before & During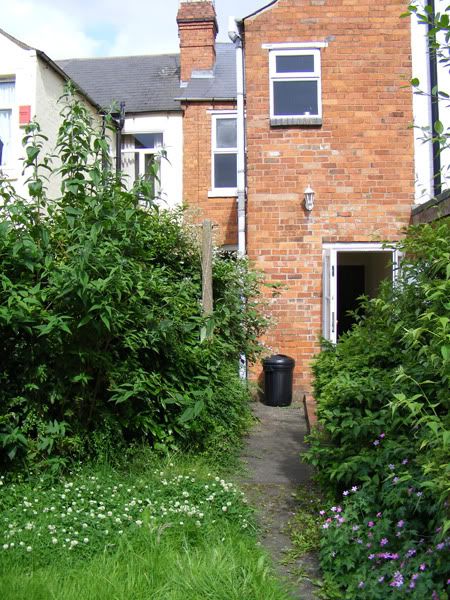 Now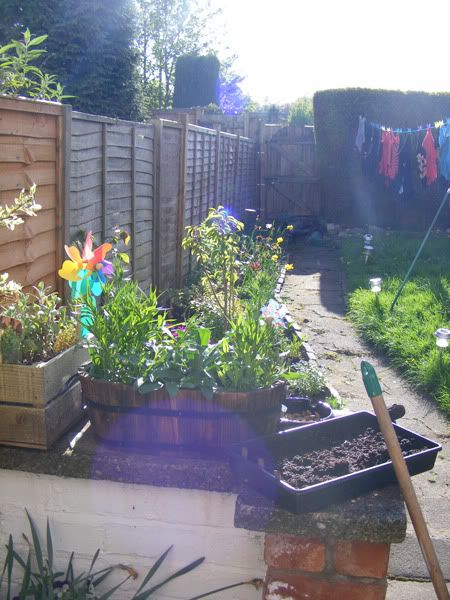 Betty loves her garden
The Tattoo
If you got hold of Total Tattoo this month you'll probably have already seen it, it was used in the article about the super-lovely Leah Moule and it's of Betty seeing as I have such an uber-obsession with my dog and pugs in general. I'm booked in with her again on May 15th for another addition, this time a piece of early 20th century flash that I found in a book of a 1933 academic paper about tattoos and how people who get them are either sexually deviant (female) or sodomisers (men). It's so funny to read.
The New One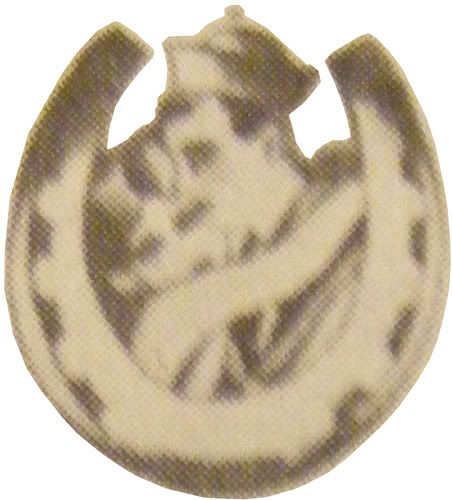 Well, that's about it. I'm going to pay more attention to this now, I'm sure I'm more interesting than I was before. If not better dressed. This is me more recently, about 4 years on from the picture that I'm about to change on my profile. I'm not a regular self picture taker so this is still about 6 months old!
So that's me done. Over and out.