Hey y'all! So I endearingly call my work the "Dildo Factory," which is really just a nice adult store. And thus, I'm bored at work because no one needs a sex toy fix on Tuesday mornings.
I was lucky enough to be able to teach two workshops at work. The first was on anal toys for beginners and the second was BDSM 101. It was a blast! I love facilitating workshops about sexuality.
Well, last time I wrote a real blog I was looking for a place in SF. Luckily, I have moved in with the oh so lovely, and busty redhead, @moxi. I absolutely love her! We're both crazy so it works out well. And she now loves my little cat! Be prepared for more pictures from the Moxi and Barbary adventures.
In other news I am taking ballet again. Currently job hunting for a legit health educator job since I got my degree. Yay, I'm a college graduate!
I also had a great birthday weekend with my partner! His birthday is the day before mine so we went to a lake with our friends for the day. And on my birthday we decided to lounge around and watch movies, order take out, and play catch phrase. 23 isn't as bad as Blink 182 made it seem... Everyone still likes me. If anything I think this year is going to be a rad one! And yes I know I'm young! But I'm really like a 50 year old cat lady at heart.
Here are some lake pictures:
I also took a family trip to Wisconsin recently too. It was such a change being in farmland. It really made me appreciate the convenience and craziness of city life. Oh yeah, I also ate a bratwurst, even though I don't really eat meat. I had to! And obviously, lots of cheese.
Here are some photos from that trip:
Lastly, I shot two new sets recently! And I did a little bondage stuff too. I'll save those for the next blog. And just to leave you wanting more...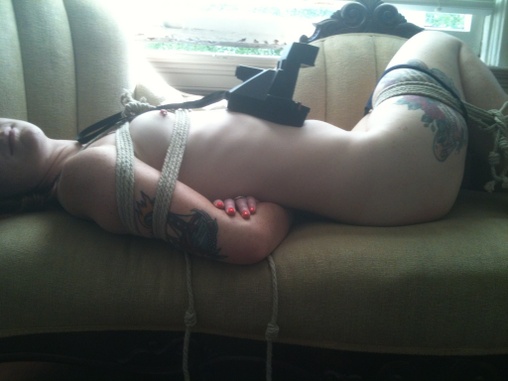 XO