Hello! I miss you!! Love the new default pic!! Beards are sexxxyyy!!:)
I have a photo shoot today for Beards Against Childhood Cancer! I am to be featured in a local magazine... 3 part story, one right now, one in the fall and one when I auction off who gets to cut my beard off!
Last night I sang with the band playing at the bar I work at, County Red... Had a lot of fun!
All
Read More
I apologize to everyone for taking so long to post about my trip to Washington and Oregon... Better late than never I guess lol...
Ok.. On the 17th I showed up in Seattle...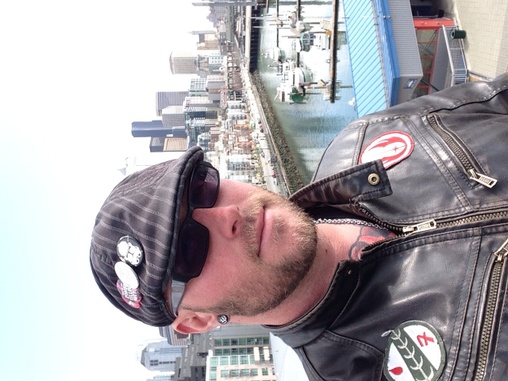 Thinking I had a place to stay I started by hitting some of the shops in the Market and then went to The Alibi Room which is right across from the gum
Read More
Thank you for the follow :-) 
I am leaving today to Seattle, I will be there the 17th through the morning of 19th(my birthday) and will be in Portland at the Kennedy School at 7pm for what hopefully will be a kickass birthday party... Everyone is invited!!! If you can make it please come!!! I will spend the 19th and 20th in Portland and then heading down to Eugene, Oregon...
Read More
Well it's been two weeks since I've shaved last... I have been crazy busy so doing the Beards Against Childhood Cancer has been going slow... However I was approached by my tattoo artist about him and his band - the Bearded Bastards - are going to sponcer BACC... Radio time and get to go up to the mic at their concert and shout out the...
Read More
Those of you that follow me on Instagram will know that I shaved my face for the last time, until February 13th, 2015, on last Saturday, February 22nd.
The 22nd of February is the birthday of a dear friend of mine that died when she was 4 1/2 years old from cancer. I was sponsoring a little girl that died February 13th of this
Read More
Hey there, thanks for the follow :)