Hello my beautiful people! What a surprise with the new site, it's something very radical and a little complicated at first, but I'm trying to get used to this new and modern version. Welcome to the future I guess haha.
I've been a little lost, I know. But I love idea to get lost sometimes and living the real life to the full. I think I'm getting older and I love it, I love changes and new things in my life. I love to do what I want without worries and complains. I have working my ass off to live my life the way I like and I feel so proud of this, because everyday I notice that I'm doing well. Material things are more useless for me, I don't need to have it all to be happy and I don't want to have it all neither. I feel great.
Last month was amazing for me, I did a lot of things and I spent the most of my free time with friends. It was so nice.
The sun is finally here so we're planning a trip to the beach the next weeks. A pool party with free food and booze sound perfect to me. Then I hope to go to Argentina and meet my friend Aymi there. So I think I'll be a little lost again hehe. Let me enjoy the sun!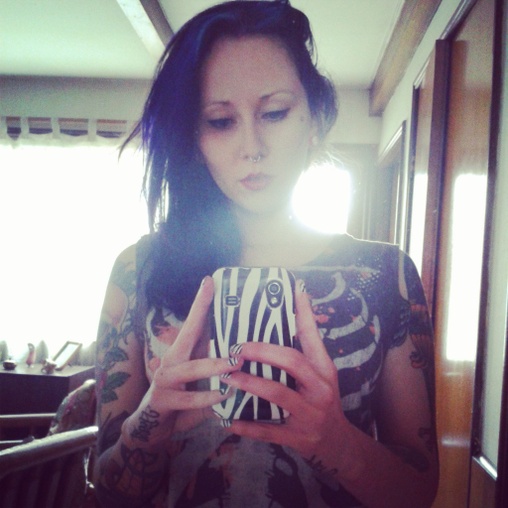 Dont forget you can Like Me on facebook
And follow me on Instagram @atomicfromhell
Kisses,
Atomic.-