My favorite tag for LastFM is KidneyThieves and UNKLE right now. I
I cant get enough of it through my ears, into my heart.
Im feeling romantic. Im feeling deep. Im hopeless not helpless and I know what the difference is.
I picked up some caligraphy pens, been wiring in gold foil pens too. Its all over my fingertips,
its all over my desk. Like the explosion of some star of my own creation... I appreciate the little things.
About the concept of my astrological sign: Of shooting arrows: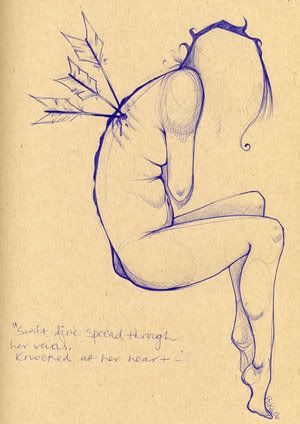 The smell of cooking rosemary.
I reiterate my point, I am a romantic.
- End January, 2010.