So I havent blogged in what seems like an eternity, so yeah
I have been seen loads of ace gigs recently, started off with seeing Hardcore Superstar, Crashdiet and The 69 Eyes in Manchester and again in Nottingham at Rock City followed by a night out afterwards. Which concluded in me waking up to my mate pissing in a cupboard drawer, he had slept walked to what he had thought was the toilet.
I also went to Grimsby to see Crashdiet and some horrible AOR bands.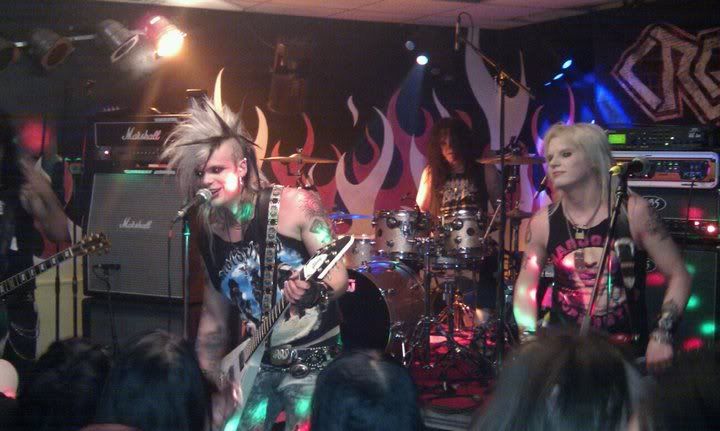 This was followed by two bands I have wanted to see in ages, the New York Dolls (David Johanssen is still one of the coolest motherfuckers ever) and the mighty KYUSS (LIVES!). I know there is no Josh Homme and the Nick Olviri isnt the original bassist, but I dont care. The band themselves were tight as fuck and well when I left the gig I took until the next day until I realised what I had just seen and in fact I dont think it has fully sunk in!
I also saw the Michael Monroe (ex Hanoi Rocks) band, which has Ginger Wildheart on guitar and Sam Yaffa (Hanoi Rocks) on bass. The gig originally got cancelled on the day of the show, due to him suffering from severe food poisoning, but it went ahead in the end. This guy is in his 50s now, but has so much energy and puts most people half his age to shame.
In stark contrast to all the stoner and glam/sleaze rock I spend my time listening to, I went to see 2manydjs on Saturday 23rd of April. It was really cool, the best mix they did was AC/DCs You shook me all night long into Zombie Nation!
I also lost my Alton Towers virginity, yep I am 30 and went to Alton Towers for the first time ever on the 28th of March. I have never been that bothered about rollercoasters, I dont get that much of a buzz from them (apparently according to my best friend it is because I am dead inside so thanks for that). Anyway it was a great day celebrating a friends 30th birthday. My favourite parts were actually the climbing tower and having races up them and the pirate battle ships.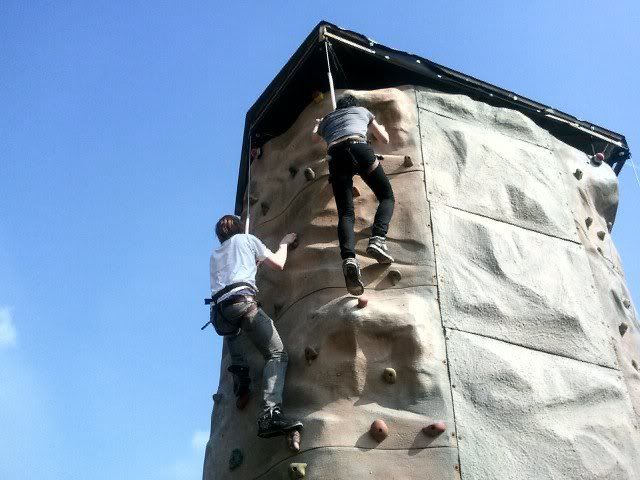 As for the Rollercoasters I thought Air was awesome, not scary but an really cool feeling of flying and my mate took this wicked pic of us all on it.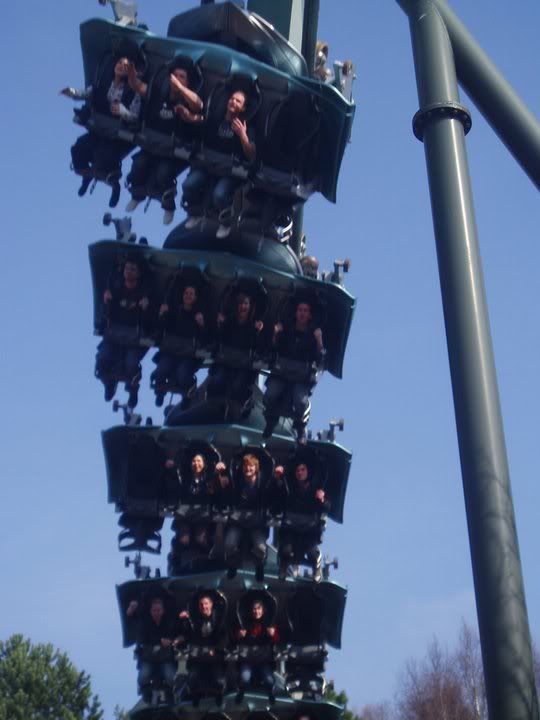 Rita was good and Nemesis was the best, though the Sonic Spinball one was great fun. I personally thought Oblivion was shit, kind of like bad sex with someone really hot. Loads of anticipation and excitement, but that Well I guess it was better than not having sex feeling afterwards.
I also went to the new Wembley for the first time (for a football match), it was the Johnstones Paint Trophy final, Carlisle vs Brentford. I am a Carlisle United fan (I was born in Carlisle and grew up in a village near there) and it was great, we won!! For the first time in bloody years we won something, 1-0. The match was ok, these are two mid-table league 1 teams we are talking about here and we cant expect the world.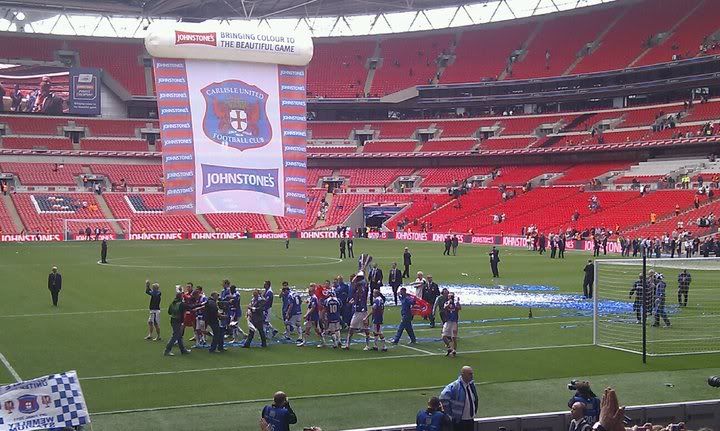 May as well talk about work for a bit Yeah its kind of weird at the moment. We have no money and people are being made redundant, but I should be getting a promotion if it all goes according to plan. It will be doing AutoCAD drawings full time and will mean a payrise, just got to wait until this round of redundancies and the restructure is sorted, which will be sometime in late May or early June.
What else I am riding my trials bike (now brakeless) loads, which is fantastic, considering I practically gave up for a couple of years to pursue extracurricular activities! I have even started filming again. Its great tho, I always forget just how much I actually need to ride, it is always such a good stress relief or an escape from whenever I am feeling depressed, I just forget about any shit that is going on with my life. Unfortunately I fell off last week and messed my ankle up, but isnt broke but pretty sore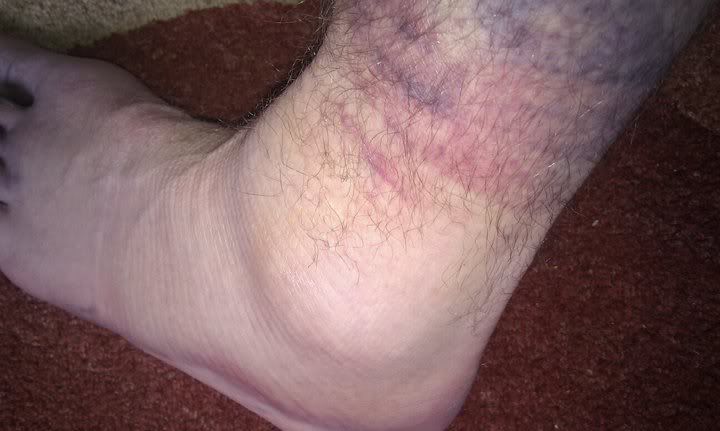 I am watching Game of Thrones, I am really happy with it and think it is great, cant wait until the next week. I am a fan of the books, it is pretty much the only fantasy literature of note (other than LOTR and The Hobbit) I have read . I have never really been a fan of fantasy books or at least never thought I would be (I spend most of my time reading autobiographies of drug addled rock stars). Anyway got into the first book when I was ill a few of years ago and now cant wait for the new one.
So yeah I think that is it for now. I am going to try and do these more often from now on.