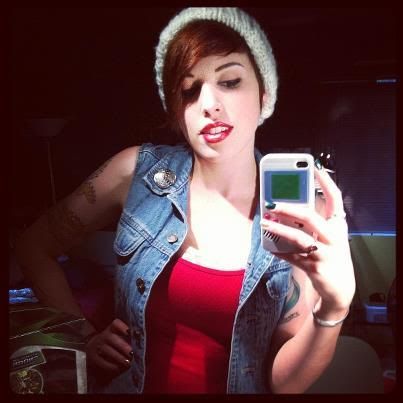 Merry Christmas everyone!!!
I hope you had a fun holiday. Besides having to work an 8 hr shift in the restaurant, I still had an awesome day.
Well...an awesome Christmas season at least! Been celebrating for about a week.
Took my best friend to see the Nutcracker Ballet really stoned...which was an interesting experience to say the least. To pay me back she's gonna pay for us to get matching tattoos sometime soon. Yaaaaay more tattoooos!!
I have to say though...the best part of my Christmas is....
I GOT ENGAGED!!!!!
Ya know, I never ever ever ever thought that I would get married, much less engaged this early in life. But when you find that perfect person what can ya do?
This is my Derrick <3
I have to share this story because it ties in my next few pictures ;D
Derrick and I met last year at the Emerald City Comiccon because I noticed that he had a tattoo of the Windwaker Link from Legend of Zelda on his forearm...and that's absolutely my favorite game. So I gushed about it for a little bit, but thought he was way out of my league so I wandered off.
Then, six months later I ran into a cute guy dressed as a pirate at a renaissance fair who had a Link tattoo I recognized on his arm.
Awesome!
Talked to him for a little while buuuuut I then realized there was a blonde girl standing behind him glaring daggers into my soul.
Oh. Girlfriend. Damn
So, I wandered off again.
But fate has a way I guess! We bumped into each other again at Comiccon this year, both single. He asked for my number and the rest is history <3
Kind of a nerdy story-book romance xD
Anyways!! Leading to my next pictures.
Since the Link tattoo was the reason we kept meeting, Legend of Zelda has a huge significance in our relationship.
This is the ring he had custom made for me <3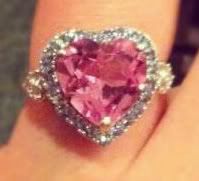 The topaz stones around the ring didn't come out very blue in this picture, unfortunately...but does it look familiar to any Zelda fans out there???
Gaaaaaah, I love it so much xD
Plus, he proposed by putting this in a box under the tree for Christmas..
Damn it. I love this nerdy man <3
Okay okay okay...had to gush. I'm just sooooo happy!!!
In other news...my first set is only three days away! It comes out on the 29th at 7pm. Make sure to keep an eye out!!!
Here's another preview of it for all to enjoy!!
Fuck yeah xD
Time to go. Again, I hope you all had a super duper Christmas!!
Have a good day! I'm off to have another session of color done on my croc tattoo xD
~Doona
(follow me on Instagram, yo. I'm dastardlydoona)
<3