Here's a few Halloween pics:
The....Amazing Burrito Burro! It's all nipples, beer gut and ribs. And ROCK!!!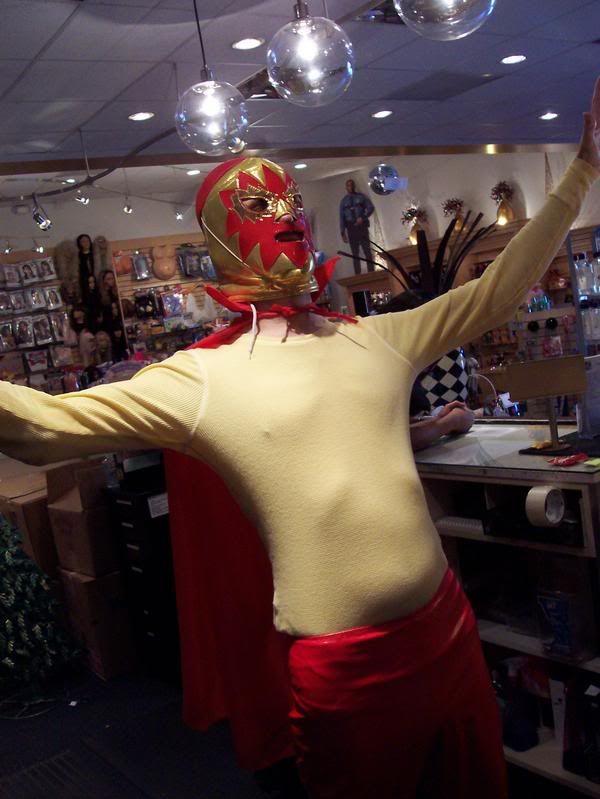 The...Amazing Burrito Burro! almost getting hit by a car.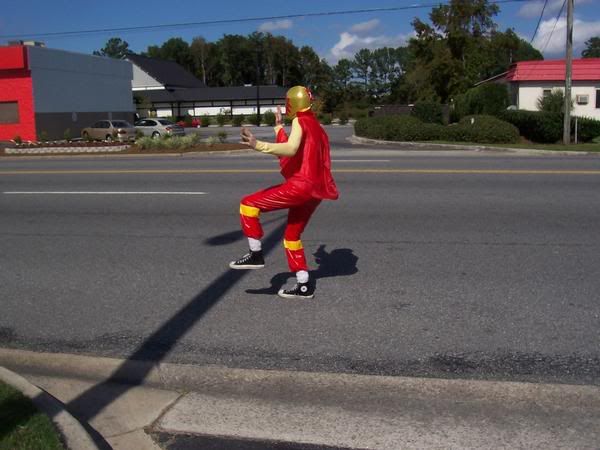 ABB with the sexiest Puerto Rican Catwoman ever and as well as his future wife (he wishes!)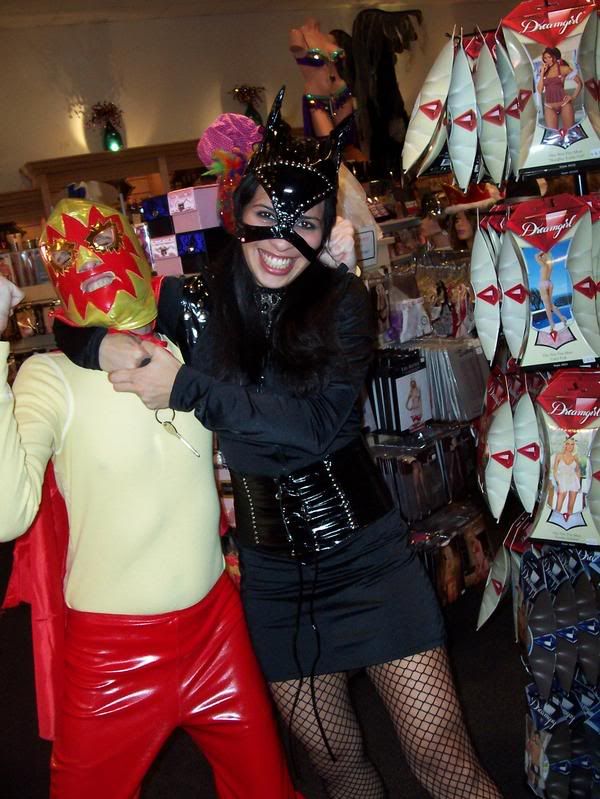 I know this was just a Halloween costume at first but I have decided to become an actual superhero. Maybe I'll start with the numerous assholes that are on this site.