Actually, let's get to books in a minute. First, let's talk about the decor style at Marriott Towneplace Suites: Minimalist Pkunk.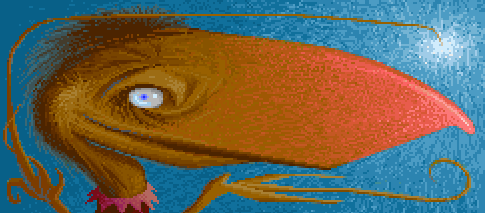 An actual Pkunk (photo not taken in hotel room)
Pkunk style doorknob. Note beady little eye.
Strange Pkunky carpet. Ignore white socked toe. Note carpet coloration and beady-little-eyeness.
Flowers à la Pkunk necklace
Maybe this is why I stay at Towneplace Suites
Read More
When I am driving through desolate suburbia, it pleases me to think of what might be hidden behind people's silent gray privacy fences. Maybe fish ponds, or raspberry canes, or goats.
I am going to grow a container garden of tasty pointy things this year and hide it in my back yard.
A lime tree:
An artichoke plant:
Lemongrass:
Lemongrass looks very soft and
Read More
Thanks. I doubt it'll fly, but I'd love to see it happen. SG had a vibrant and entertaining newswire... oh, back in 2005 or so.