hello chicos!
this new year's party ROCKED, really.
we went to a cool hotel I used to play in when I was a kid. aw, the memories! the big pools, the all inclusive.
all things any girl misses! the place hasn't changed much all these years, so it was quite a treat. the salon
looked amazing, with tropical fishes in the middle and a full international buffet with lots of goodies,
especially the cheese and pastries plates. how can a girl go wild over pastries? well I can. I love the idea of
buffets because I can try a little bit of everything and I feel like a little girl again!
live music, an international show, too. yeah, it was enjoyable. much.
what about you guys did you have a good time? I certainly hope so!
and of course, picture share time! did you really think I wouldn't have pics?
us, having a hell of a good time!
I love this photo because it really captures the mood of the moment instead of a "1..2 say cheese" photo.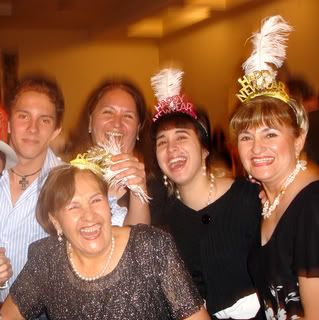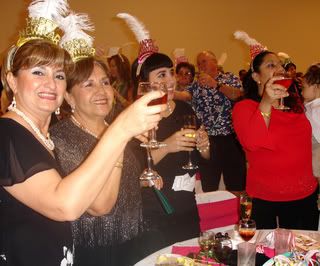 happy new year, the best to you all!
this is grandma, I love her to death because she is not only amazing, but a person I can talk to about anything.
she is very open minded for her age, I like to think of being in her shoes and feeling what is like to have
more than 70, being from a total different time and having seen everything she has seen. oh wow I can only imagine,
but when she talks about all her experiences, I dream about all these things.
I am going to miss her terribly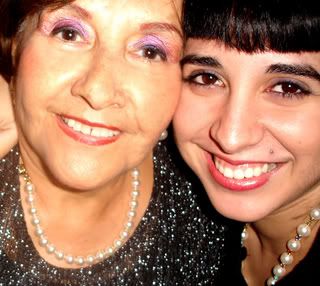 and in other news.. I am very excited about this week, because I am finally traveling to cancun to make
a couple of sets with the local hopefuls. also another girl contacted me- she lives in Merida, which is 4 hours from here
and if everything goes well I might get to work with her, too. you might get to see more mexican limbo girls pretty soon
wish us luck!
that's all for now
read you guys soon <3
besos, y mucho amor