Listening to VEX RED.
These days I'm quite sick..gotta study, gotta work and go on with my project
violent clothing
I remember you all, if you would like to buy some merch, just send me a private msg.It would be a pleasure for me send you stuff.
I wanna thank all the people who wrote me and ask me things. You keep me busy and creative.
ANother special thank to
ANTILOCAL
for those desktop he designed about me.
Another mention goes to SMUT CLOTHING(
SMUT
).
Go and check that merch out.They totally rock!!!
Some pics to make you laugh..
This is the project for my first tattoo..What do you think about 2 "V", one red and one black?Need you opinions and feedbacks
New VIOLENT CLOTHING model.Put some skulls under your smell!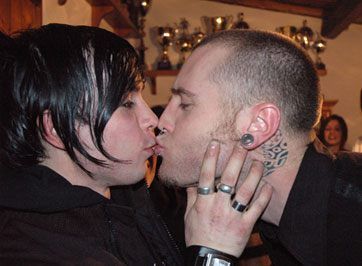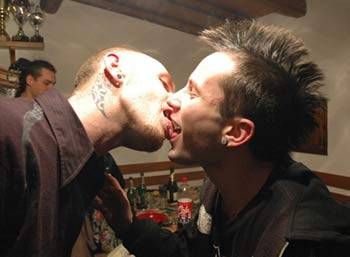 I told you I have strange friends

Love JOHNNY, MATT and STE!!:**
Keep on stay VIOLENT!