SOOO last weekend was the london tattoo convention
WHAT A GOOD TIME
still really tierd from the convention
Some memorable things from the conv
:- Whipping.. and a lot of it!
- PURPLE NIC NACKS
- Fake Red Bull
- Jesus wept ribena
- TITS
- Matching shirts
- Dolls legs
- Drunken tube fun
- Sin
- Gettin lost.. lots
- Sunglasses on hangover sunday!!
- Sweets... LOTS of them!!
- Candee (literally best girl ever)
- Cobweb twister- never really hit off!
WHY WERE WE IN THE FETISH ROOM?? i mean reallly wtf??
we were surrrrounded by mens hairy asses and whipping hahah
guess you could say it was entertaining???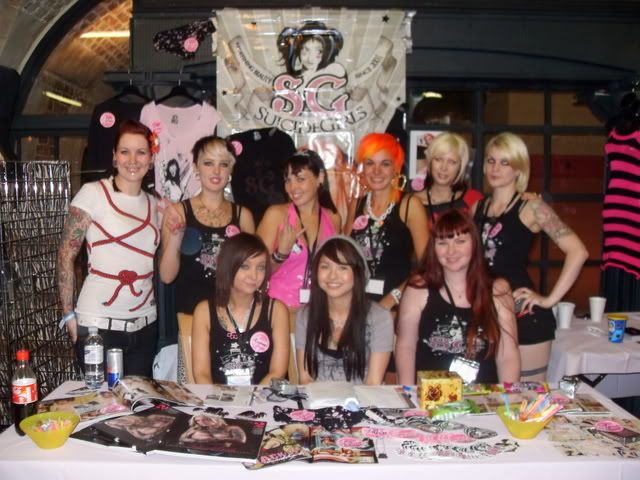 Me and the lovely ladies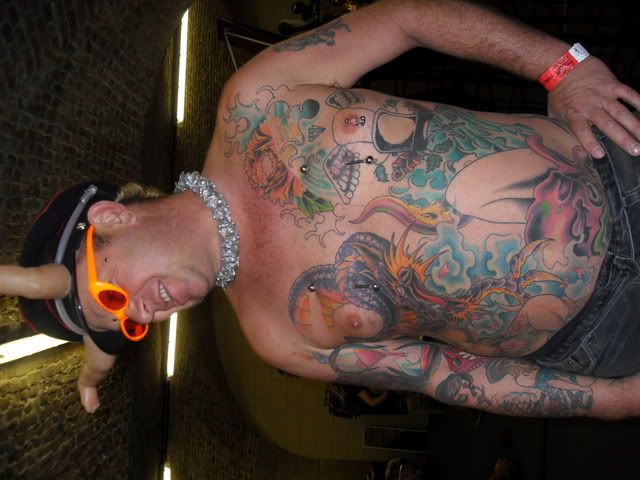 the doll leg man hah check out those nipple piercings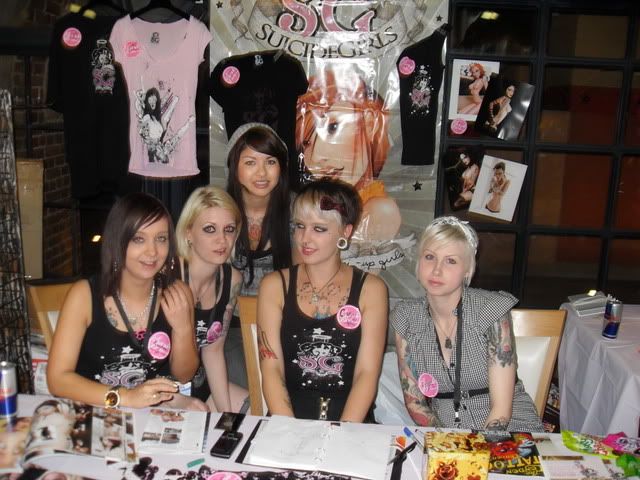 NORMAL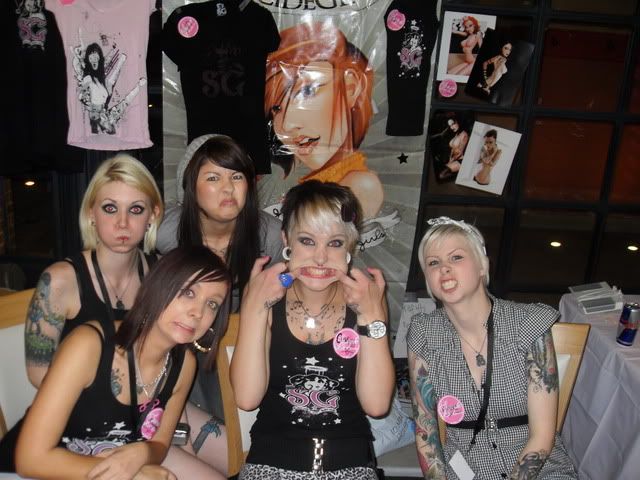 CRAZYYYY-BEST SHIT EVER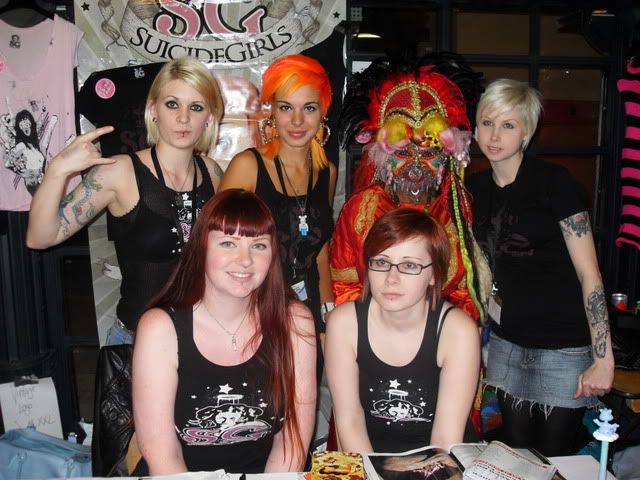 WOMAN WITH MOST PIERCINGS.., I JUST WANNA STUDY HER FACE!!
BEST LADY EVER!!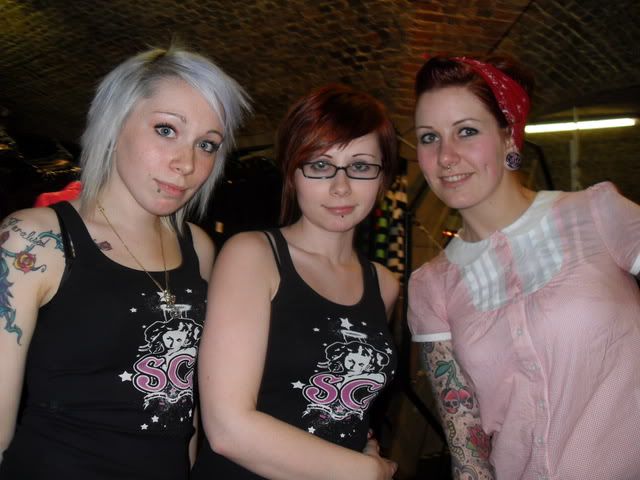 KITS CAT IS SOOOO CUTE
was so lovely to meet candee, eden and cecilia the beautiful over seas ladies
thanks soooo much to the ladies who helped out and made this weekend awsome
much love from a tierd keikox
xxx