O gracious me. It appears I have gone la rose! I am thrilled.
T H A N K Y O U ! to everyone who commented on my set, I have tried to reply personally to as many of you as I can and still am, There were some really lovely comments and also some brilliantly constructive criticism which I totes appreciated.
My day suddenly feels very positive, even though earlier I was in tears about my current situ (Just finished my degree, poor, jobless, soon to be homeless.) Now I feel actually quite A-OK! And I found 1.20 on the floor in the supermarket (thats millions.) and bought some crusty white bread with it.
Is it ok to put steak in curry? I did earlier, it tastes a bit like i've cut up a shoe and boiled it.
I can't wait to do more sets now, I have some right funny ideas.
My blogs are always a bit bitty like this, I apologise, I think I just want to say everything at once.
Do you like my Christmas jumper...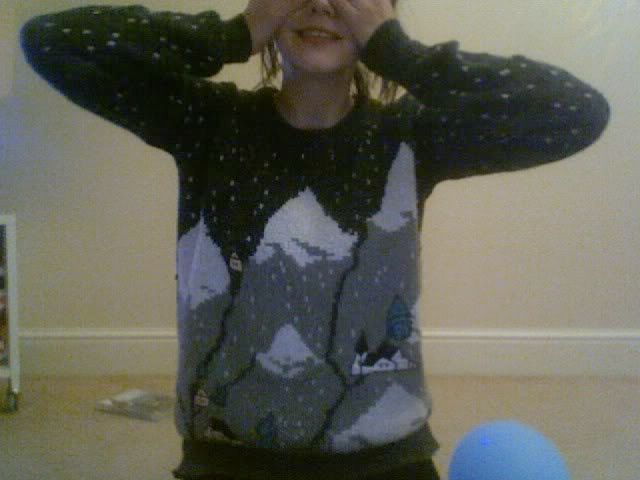 I'm wearing it as a celebration (& I'm chilly.) My face is gross from crying and work so that is not featured.
I love you all.