so, as per
AcidEvangelist
's request, here is (finally) a new post!
i have been so friggin busy this past month...well, longer, but thats about the last time i've updated, so here goes.
its actually been good busy! i'm still very often stressed out over my current job and current boss, but thats nothing new for anybody, so i wont bore you with more of that. i've been gettin some more clients, which has been so amazing! i cant tell you how good it feels! its hard when you pretty much have to start over in a completely new place knowing barely anybody, so i think its that much more rewarding.
i've been doing a bunch of extensions, yippy!
here are some photos of some of my work:
My Work
also, shawn and i have just recently (7/10/07) celebrated 10 years together! which i cant even believe is possible, because it feels like no time has passed and we are still so completely in love with eachother.
we went to C&O:
then bowling, where madge and i got 6 strikes! (ok, it was in 2 games, but it still fuckin counts)
i also went to the playbpy fuckin mansion! ( my friend has a friend)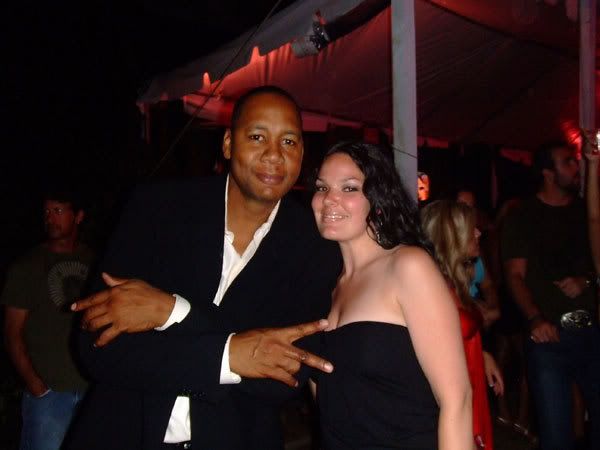 yeah, thats mr. cooper!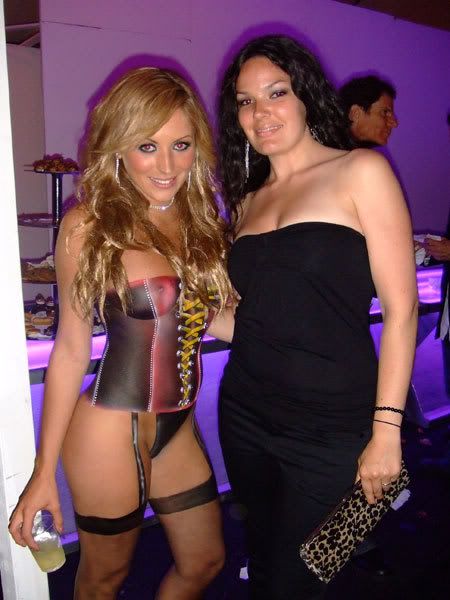 this sunday, i am so, so excited for! i get to shoot with
Sawa
!!! i wont tell you the theme, but i will tell you this...it has been way, way, way too fucking long since you've seen a set from me (unless you count those 2 i uploaded) but this is gonna be a great one, and you wont be disappointed! i promise!
this past sunday, we took my baby ally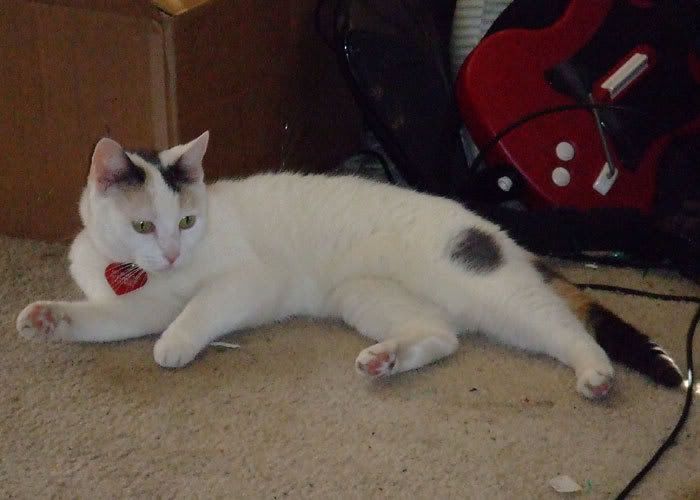 to the vet for a teeth cleaning, and they found out that she has a heart murmer
. they said if 6 is the worst, shes about a 2 or 3, and it shouldnt be a problem...but how friggin sad is that shit!?! i mean, my dad, brother, sister, me and now my fucking cat all have heart issues
we're strong though, we'll be ok!
a few weeks back, when my 2 girlfriends from philly were visiting, we were in a miner car accident...this fuckin burnt out older lady (60's maybe) went throught a red light and we smashed into her tiny shit box with our beast of a tour van. we didnt get much damage, but we cant open the hood. after a few weeks of back and fourth with the insurance company, they decided that it wouldnt be worth it to fix her so they're totaling out the van and giving us some cash. it was a hard decision to make, being as we have had so many memories and experiences in that van. that the van we toured with, we crossed the counrty in that bitch 3 times, we lived in it during that time, and we got married with that van...so fucking much shit, ya know? so of course being as sensitive as i am, i had to let out the water works. i guess im over it, but i wont have closure til shawn and i christen it
we shall be shagging in it right before they come and taker her away!
and, speaking of christening...my cousin just had the first baby born in our family in 21 years!!! a little boy named Chase Robert, and he looks just like my grandpop! so much so, that it brings tears to my eyes!
my cousin is having him christened actually the day shawn and i get into philly! its crazy, we bought these tickets a few months back and they hadnt planned anything for the baby yet (he wasnt even born yet) so we just found out that the christening is at 3pm and we get in at 520am so, we'll actually be able to see my entire family in one place in one day! i am so excited because i havent seen my entire family since around xmas! yay!
its getting closer and i really cant wait!
oh,
Skwerl
was in philly for the 4th and he brought back a gift for me from my daddy!: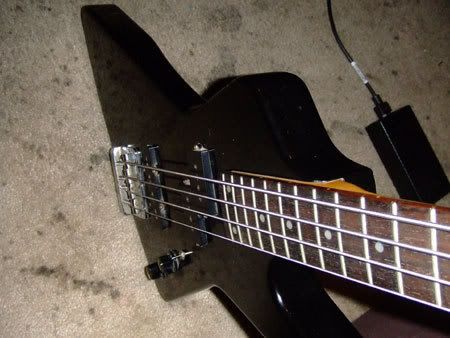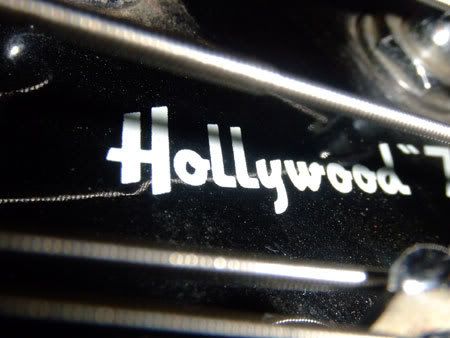 i think that is all for updating, so i will end with some random photos and i will go finish the amazing brownies that i am making for my girls at work! its fuckin 2am and im making fucking brownies!!!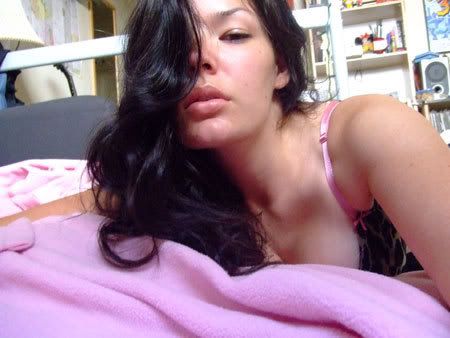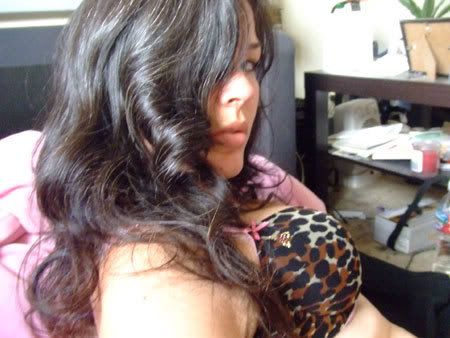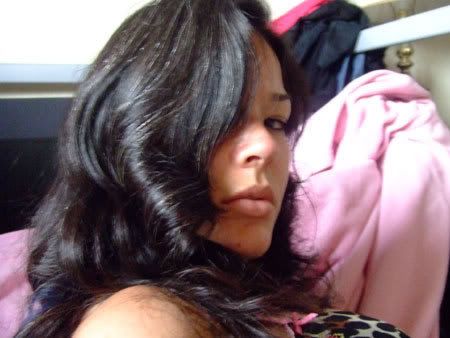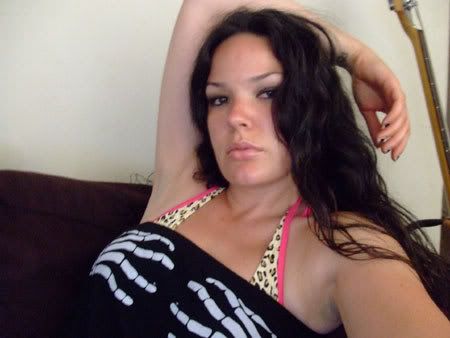 adultcon2007: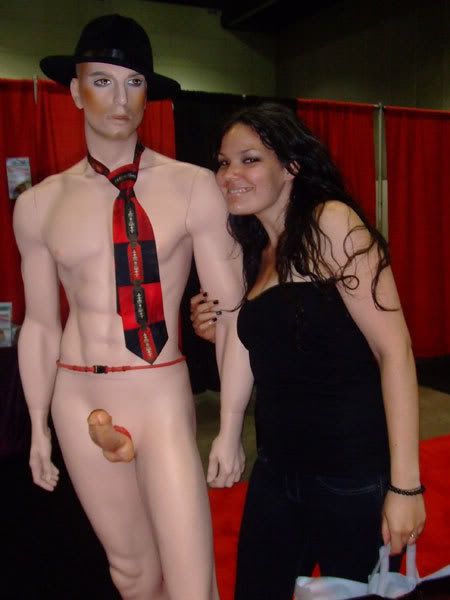 ps: i just got a brand new sewing machine and i cant wait to show you the "new" shirts i'm making!
night, night!
-ape