This is going to be a picture update.
The other night.. I got to hang out with
aoife
again. I was really happy. She brought her sister, who jsut turned 21. We goofed off and went to the toast, the hip hangout with bad art and poor sanitation. ha. Anyway.. It went like this!
Friday
,
ninja_nate
,
aoife
, her sister, and myself.
Paparyan
took the picture.
Yeah. So.. that was really fun.
Also.. we went to the photobooth with ninja nate. ITs really sad.. ebcause we've all become good friends with him.. and hes going to FL for at least 6 months. So We're getting al lthe pix with nate in we can to tide us over for 6 months.
Also.. since it was mien and friday's 9 year bff anniversary.. we did a strip of us wearing matching clothes. check out our butts above!
soo.. we went to portland for bubble tea today... I brought my buddy josh from high school. Its nice to re-establish contact after like 5 years of not hanging out.
I bought moo moo a halloween costume too.. which mattt was in love with haha.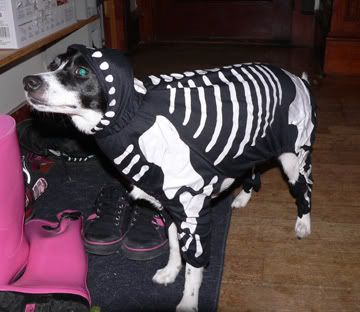 Ha.. then nate and I had a fashion show of just us being awesome!
us and our bikes! and Us with supermodelfaces!
And me and Friday bein in lovvvveee
and me.. chillin, cuz it was a nice day out
Yeah.. so i think that sums stuff up. Seems kidna hectice lately.. Ive been tryign to be social.. because i was depressing myself sick with how hermity i had become.
Anyway.. Im drinking Chai tea with hazelnut milk..