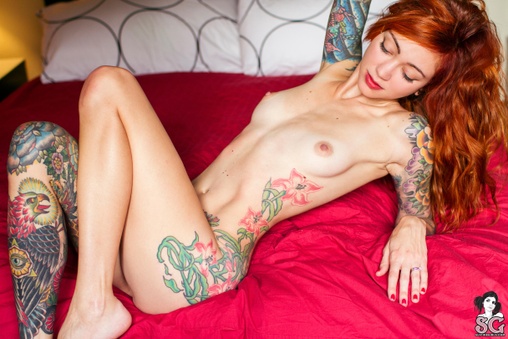 Photo by @brewin
Hello SG!!!
So @missy and @rambo asked us to write 10 random facts about ourselves. Here's my list:
1. I move a lot. Since I was born, I've lived at 15 different addresses; 3 different states (Wisconsin, Minnesota, and California.) I've been living in my current home for 2 years and am getting antsy to move again already. ;)
2. I have extremely flexible thumb joints that bend back 90 degrees all on their own.
3. I'm a work-a-holic. I keep my professional life separate from my SG life; but my career is very important to me and I work about 60 hours a week. Most people I work with have no idea that I even have tattoos. I live a double life!
4. I've been deathly afraid of flying insects since I was a child. I've gotten a little better, but honestly--the sight of a bug sets my nerves on edge still.
5. I never wear high heeled shoes. I broke my ankle really badly in high school and quit wearing high heels because they are no longer comfortable. I also like to be able to break into a run at any moment (fuck the police!) ;) Vans are my shoes of choice; I even wear them with dresses and skirts.
6. I'm an introvert who pretends to be extroverted sometimes. I try to push myself outside my comfort zone as often as possible. But really, most of the time, I'd rather stay home with a book and a blunt. ;)
7. I need to eat every 3 hours or I get super crabby. For a skinny girl, I'm pretty obsessed with food. I love spending time in the kitchen--cooking, baking, etc.
8. If I see a Lost Dog/Cat poster--I will cry. I love animals!!
9. I sleep with a fan on. I need white noise to sleep, otherwise every little thing will wake me up. I even have an app on my phone that plays noises when I'm traveling.
10. I have a pretty impressive cat figurine collection.