On Saturday Aug 4th I launched my latest exhibition at Barbie Deinhoff's bar in Berlin.
The venue is a gorgeous place, themed after the famous doll, all pink and gold with pole dance poles and rope-lights in the window.
Inspired by the dcor and ambience of the bar I designed a series of "Dolls and Prostitutes" themed paintings. The imagery derived from my own collections of tart-cards (found in the phone boxes of London and Tokyo) and weird dolls including Yumeko, King Walder & Manko's infamous "St. Sebastian" as well as some antique mommets from the V&A Museum of Childhood collection.
They were all painted in acrylic and varnish on hand pressed paper, some of which included pressed marigold flowers!.
The show launched as part of the "Dada Gods Disco" event alongside Mark Splatter's DJing and live performances from Gob$au$age and Gene Serene.
I contributed by sketching live in marker pens on a huge sheet of white paper while Manko, wearing pink drool gear tattoo top & manko-panties, posed for me in the window like some fantasy whore in a glamourous dolly redlight district.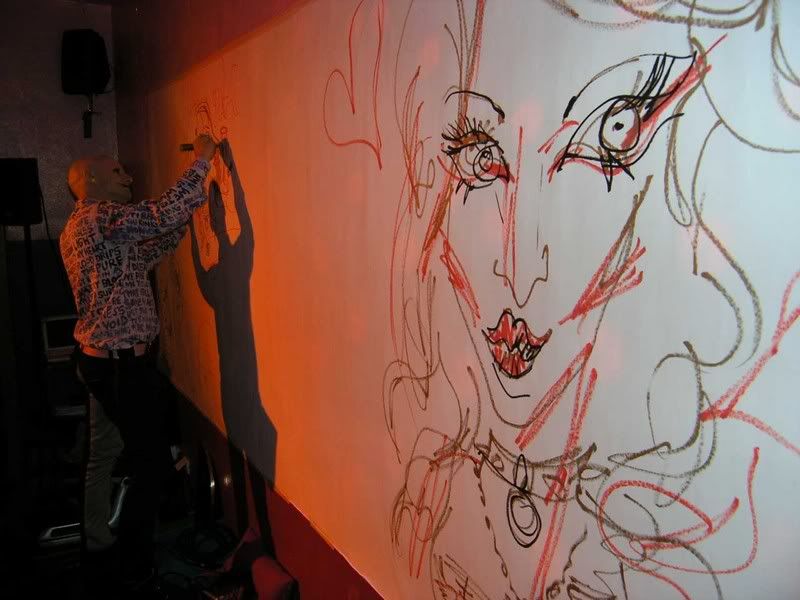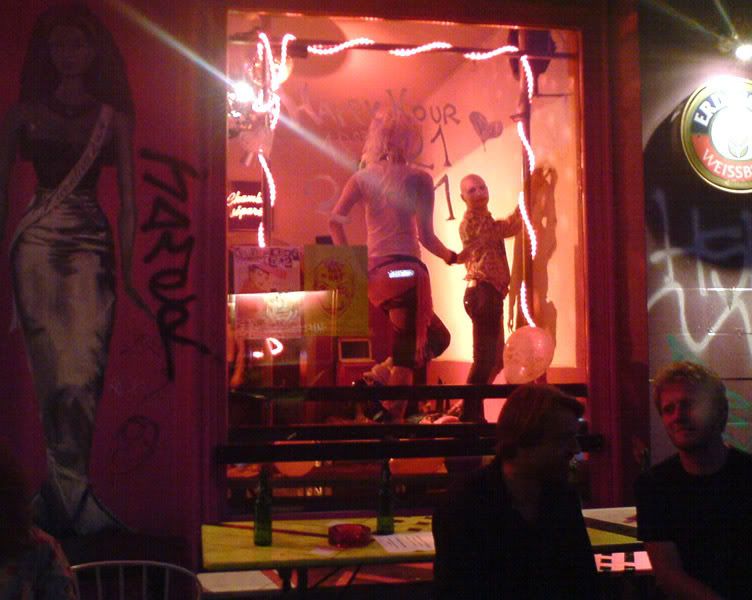 We ended up in Jail (it's a bar) where I was surprised to see a photo I'd taken on the flyer, I think it was the subject they were after rather than the photographer though as the pic was from Manko's debut "Bubblegum" set.
Thanks to Temper & pals for taking us there and making sure we were well lubricated.
As usual I couldn't keep my pen in my pockets and the doodles and scrawls spread out onto the streets of Berlin like some marker pen virus, I'm such a tagging terror when I'm tanked up on booze!.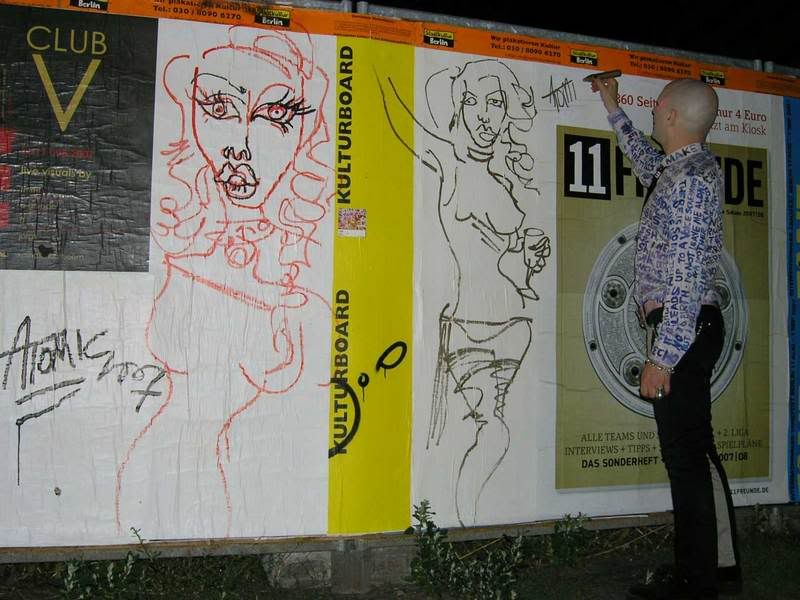 The next day we added to the local colour with a bit of paste-up.
If you are in Berlin between now and the start of September why not pop into Barbie D's and have a peep.
Cheers!