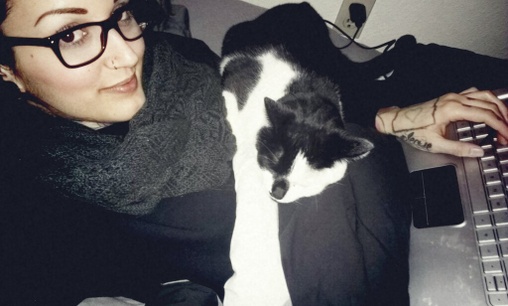 This week's blog homework from @Missy & @Rambo is to write about our pets! If you follow me on Instagram , you've probably already seen a ton of photos of my sweet little grump, Miss Mou.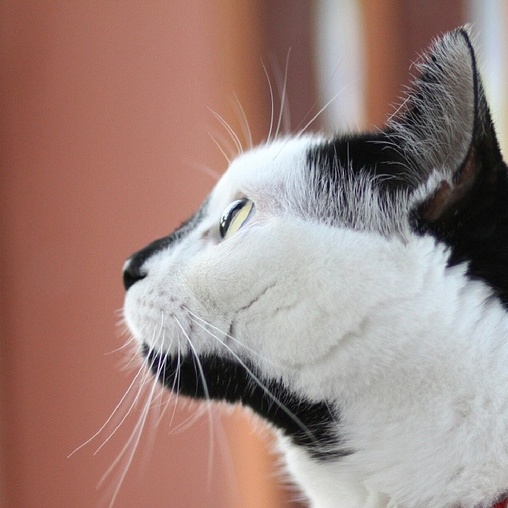 Miss Mou has a thousand different nicknames (don't all pets?!), but her real name is Mouth, after Corey Feldman's character in The Goonies.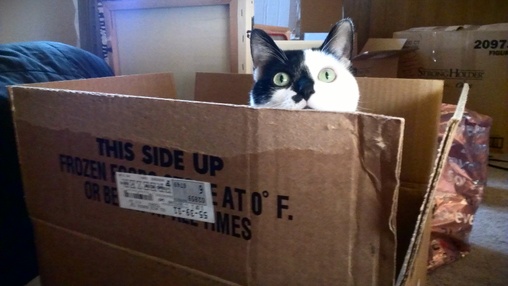 Long story short, she's really talkative. (You may have heard her in the background of some of my Week in SG videos, though I try to make sure she's in another room when I film them!)

Long story…well, long…I found her crying outside my house in Portland about 7 years ago, when she was just the tiniest baby kitten. She was meowing up a storm, clearly scared, but she knew she needed help. When I went outside to try to catch her, she ran away. I searched and searched, but eventually gave up.

The next night, she was back again! Outside my front door, crying and crying even more. I knew if I didn't catch her, something horrible would happen to this tiny creature, so out I went again.

It took probably an hour of chasing her, &hopping fences, &squeezing between bushes and trees in neighbors' yards, &finally crawling under a truck while laying in two inches of standing water to pull her from under a tire well.

She was covered in so much dirt &tree sap that it turns out she wasn't even black &grey like I'd thought. She ate and drank so much, and the next morning at the vet, she still only weighed 1.2 pounds!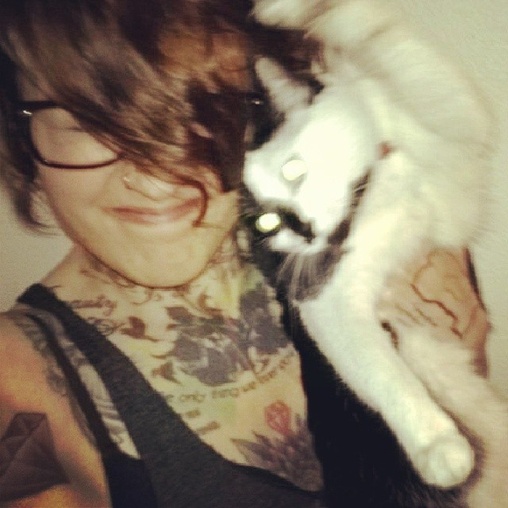 I kept an eye out for lost kitten signs or any other kittens or mama cats hanging out in the neighborhood, but never saw anything, so she's been my little brat since then!

(If I remember tonight, I'll add some photos of her as a kitten! Gotta dig around my old hard drive, though, haha!)

I've had other pets over the years, too! You might remember Banjo, who made an appearance in my first SG set.(So long ago!)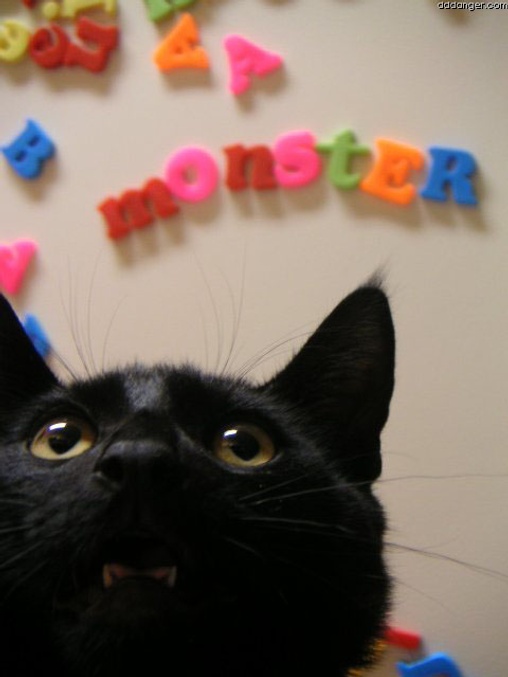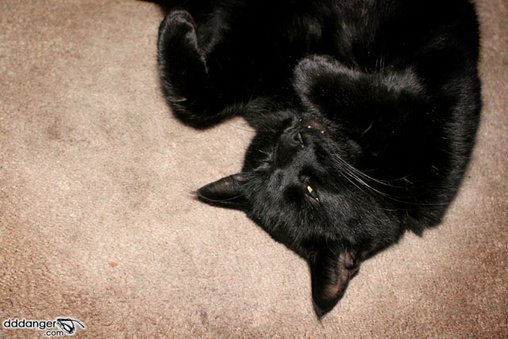 &Godzilla, too, who now lives with my ex: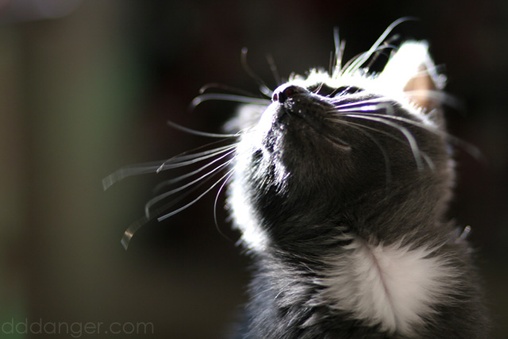 A couple years ago I got my three cats tattooed on my leg:


(As it turns out, it's really hard to take photos of the back of your own leg! I swear they aren't as distorted in real life!)

Friends &family are so important, but I feel like pets understand us in a completely different way. Mou always knows when I'm feeling down and need a little extra love, and she shows my boyfriend the same attention.

Dogs are great &all, but cats just get me, man!

What about you? What pets do you have? Pictures, please!!


Facebook: LYXZEN.SUICIDE | Instagram:@FUCKINGDANGEROUS | Etsy: ERICADANGER | Twitter: @LYXZENSUICIDE | Member Review: NIGHTS OF LOVE