Gah, wtf did SG do to the layout this time?
Anywho... Developed a shat load of pics in class the other day, so yeay. Maybe I'll scan some ans put 'em up. Cause I'm old school 35mm. And I can't afford a digital. A good digital that is. I have the crap-tastic kind. Horray.
And since there is at least one person who want's to see the progress (progress, lmao)...
Here is the body.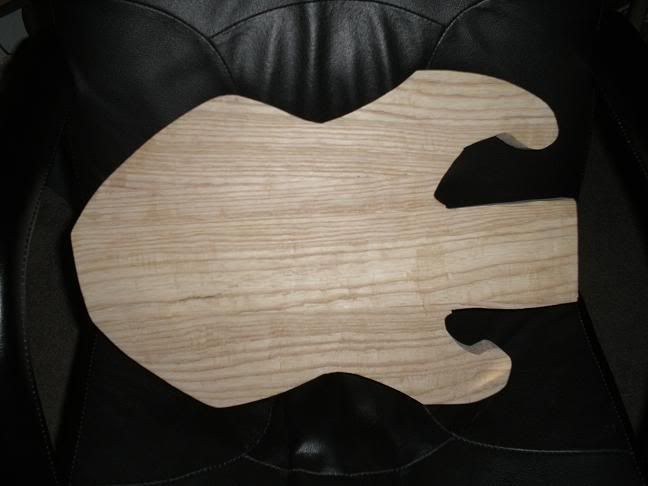 Yeah, real progress, eh? I have to wait for a lot of parts to come in before a lot gets done. Plus I still have to shave off a quater inch of wood AND level it out to glue on the faceplate. It could take seconds with the right tools... BUT NOOOO. I might get by with a orbital sander, even then... a quarter inch? Yeah...
MEANWHILE...
As for other projects, such as when I've been doing so much sanding and chisling and planing on the main project, I got around to fixing the old broken one...
It was...
It's now...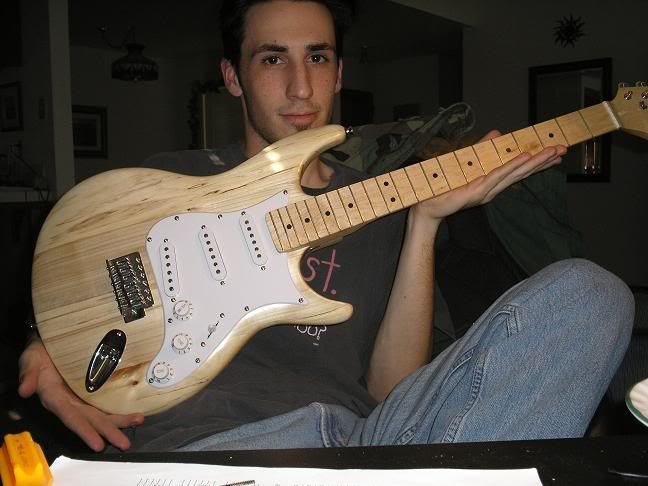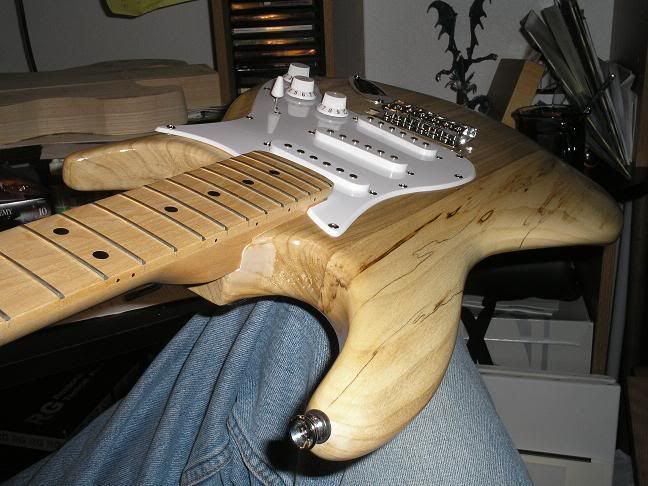 It was an iAXE, made with a USB port to plug in the lappy. Not bad for a $100 guitar, eh? Yeah, it broke. Sound cut out. Nothin'. Tore it apart, sanded the white shit off, carved it smooth and gave it a clear oil finish. Now it's fuckin' sexy. I effed up a pickup, which I had to sodder back together, along with half the wiring. There is a little (very minor) tic with the sound (BUT THERE"S SOUND!). There's a bad connection in there somewhere, so the volume has to be at 9-10 or I get a nasty buzz. Oh well.
Speaking of beautiful and guitars...
Kaki King - Playing with Pink Noise.