watch what i can do!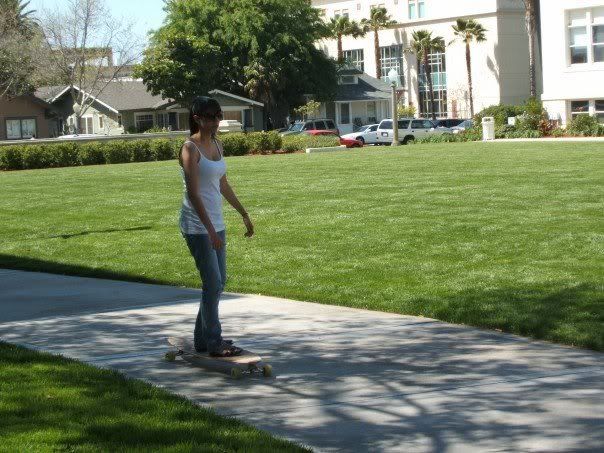 i learned how to skateboard this week.
well, ok, i learned how to not fall off a longboard.
it's kind of the same thing.
i skate goofy,
my friend said, "try skating switch"
i did, and i fell off the back of the board,
right onto my tailbone.
squatting hurts now :[
wanna learn how to skate better.
practice makes perfect.
also bought suicidegirls magazine.
it was only $10. kinda nice.
it will be a nice gift in the mail
i'll "read" it as a reward for finishing putting together my gallery show.