hi!
i am gonna try to recap all recent adventures for you guys.
my dear
Lass
came to visit me in january!
i enjoyed taking lots of pictures of her while going to shoots almost daily, watching Epic Meal Time, eating too much food and drinking too much wine.
new glasses finally! i spend a ton of time buried in ebooks (i know, i know, a library with real books would be that much better, but i can't be bothered, i am still traveling all the time, i like to keep em all in one place, plus it's pretty scifi ish still right?), so i decided to get some
good
anti reflection lenses.
then is was time for the Milan Tattoo Convention, some friends came to visit from the east coast at the same time, and we went on a 2 week exploring adventure around milan and venice
reading books in cemeteries cause i'm so goth (the truth is it was very pretty and sunny and peaceful, so it felt natural. i lately find myself exploring new places, and looking around, my mind automatically scans from places that would be cool to sit and read a book in)
some recent photoshoots:
new set shot by
Albertine coming soon!
loving catching my pets looking particularly goofy:
new pretty things that make me happy now that spring is near:
new handcrafted stuff for
my store
i wanted to create something ideal for artists, to keep all their brushes and pencils in once place, then i realized i needed one for my make up brushes, and maybe other girls would need it too! then someone mentioned also knitting needles. makes me stoked! i cut and sew everything by hand: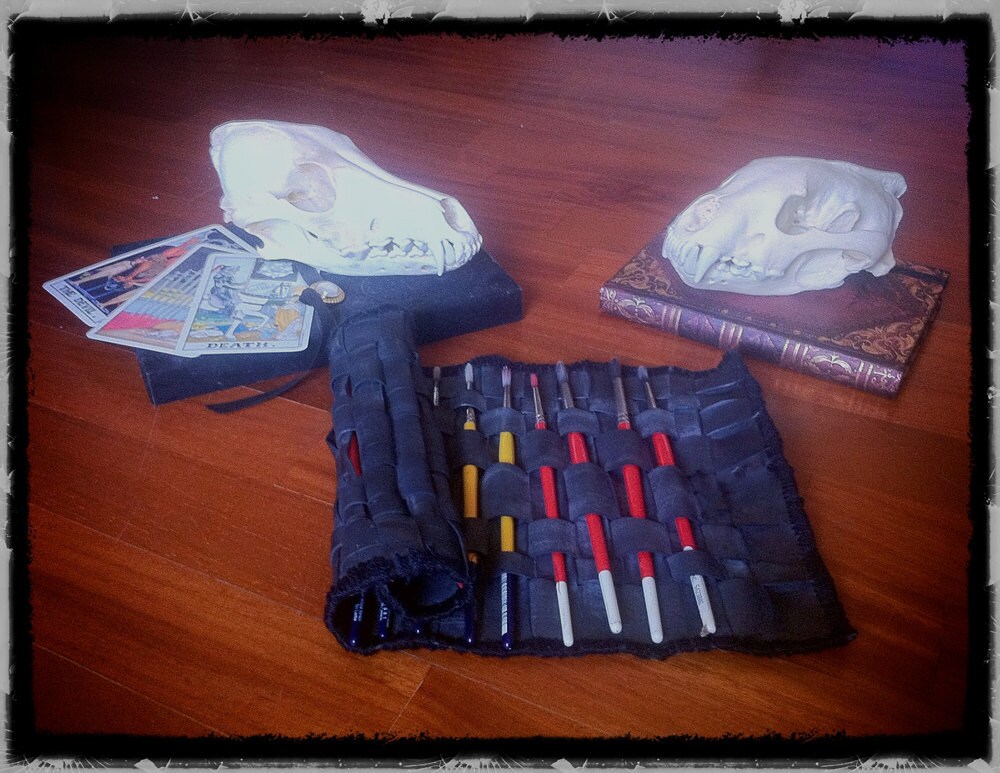 new prints
from my set Sunday
as always, every print is signed upon request
what's coming up soon now though is my set
Sputnik Sweetheart
that i hope you'll like, cause i named it after Murakami, which is my favorite writer.
that's all for now! i will update you with more news as spring-summers adventures unfold.
always.