I have never gotten very good at having a blog. As much as I love my life I have never thought of it as something that most people would be interested in reading about. Maybe once I get started it will be more natural for me to type things about myself that could possibly be interesting for strangers that could become friends to read.
So... A bit about myself...
I have been an SG fan for a long time, but just recently got a membership as a gift from my husband. He is awesome. One of those rare guys who understand that being a bi girl is more than just making out with other girls because your boyfriend thinks it's hot. In a black and white world of open vs. exclusive I would classify our relationship as open, but it's much more complicated then that.
At the moment I have one tattoo on my lower back. I have had just the one for a decade, but I am currently working on figuring out exactly what I want for my next two. My mom, sister, and I are planning to get matching tattoos on our feet and I want to add to the one that I already have.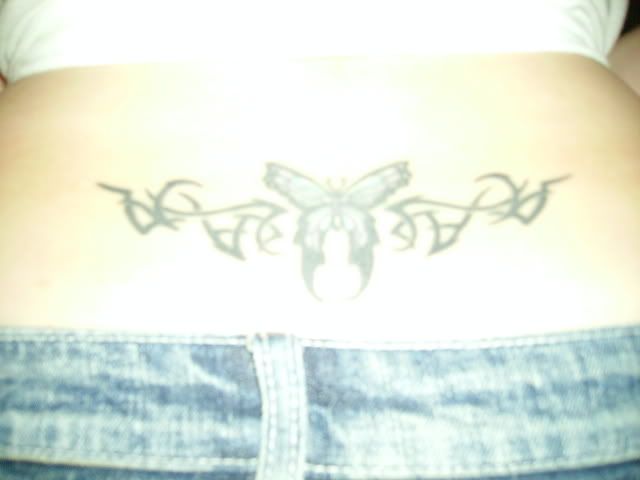 I don't have a lot of pictures on my profile yet, but I'm hoping to be able to do a photo shoot as soon. Soooo. If you want to see more of me