In case you didn't get to listen in live to the Monday night edition (unadvertised because Tyler was lazy) of The Bad Side Power Hour, it's been loaded up, primed and ready to fire over at tylerhollywood.podomatic.com.
Last nights episode's feature topic was prostitution...should it be legalized? Some interesting points raised this evening so feel free to comment and they may be read on the air in future episodes!
Bad Side Power Hour (September 8th)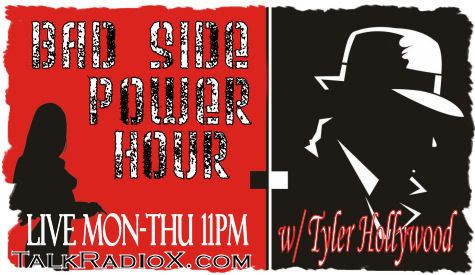 Also, don't forget to tune in @ 10PM Eastern, 7PM Pacific for Tuesday nights edition of the Power Hour. Call in's are welcome at 1-661-349-8255 or at Skype ID groundzero.radio!