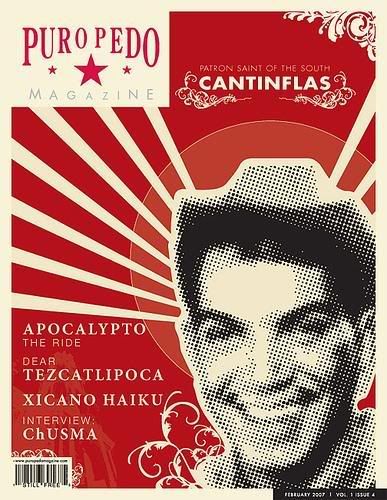 The new issue of Puro Pedo Magazine will be going to print tomorrow morning. I'm really excited about the 4th issue. It blows the last three out the water. I guess its a good thing the magazine is getting better everytime right?
Please add us on myspace and e-subscribe to our magazine and get your free copy of Puro Pedo Magazine first!
www.puropedomagazine.com
www.myspace.com/puropedomagazine
subscribe@puropedomagazine.com
PS thanks for your support!