Check out this cool shirt someone gave me at work:
It's got all kinds of nerdy goodness on it that I almost feel bad for making it obvious that I was avoiding this person all night. I say "almost" because it was that girl that I used to waste my blogs on about how I had a thing for her. Later after work she told me that she misses me and feels like she lost me. At first I felt bad, but those feelings were quickly replaced by thoughts of that she had her chance when put myself out there and made my feelings known. Oh well. I wish her the best and honestly don't have any ill feelings toward her but I've moved on. I'm too old to waste my time with "Does she or doesn't she" bullshit. For anyone. I do like that shirt though. I'm wearing it now. It's a bit big but I never pass up a chance to show off my nerd badge of honor. It would be better though if it had Deadpool instead of Thor (gay).
Here is a couple of shots of the place in which I work: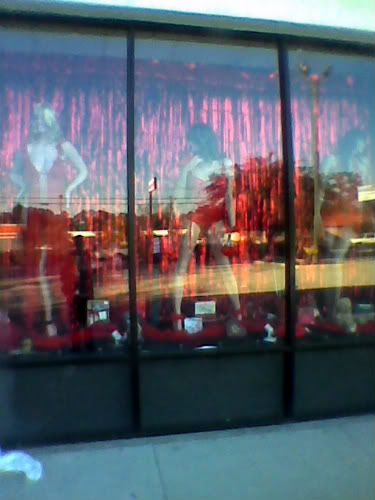 The outside window that took way too long to put up. Hey look! There's me in the reflection!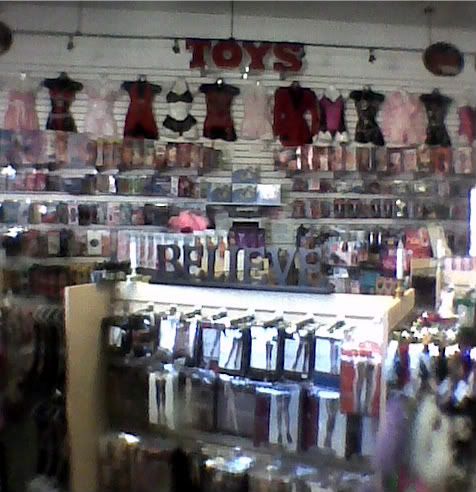 My camera phone is shit and I can't afford a real one right now. Yes, those are vibrators and blow up dolls in the background.
Edit: Oh! A girl was fired tonight so I have to go in on Thursday. I tried to be smart and volunteer to come in on Fri. to avoid being called in since I was looking forward to having Thursday off. It backfired as they told me they had Friday covered but "If you could go ahead and come in on Thursday 2-9 (EST) that would be greeeat." Well, I still have Friday off. No plans except video games and text messaging but I'll take it. Damn, my stomach hurts.