So i went to the gym today. Sore from working out, I biked home and passed out. Mike woke me up and dragged me out to go swimming in Winsted. We get there, walk a mile to the swimming place and as soon as we get there, the recreational area closes. AHHHH!
So we walk back, up a big fucking hill.
Fun really...
There's a big Lunar moth chillin' on the railing of the porch at work, so I photographed it. Enjoy.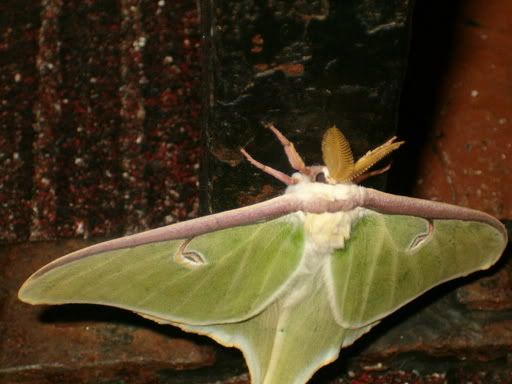 I thought it was photo worthy.
They are such awesome creatures...for being bugs.
-KOS