I kinda' forget that I have this account ...
It's raining and I LOVE it ... I'm so relaxed right now having some chamomile tea and doing practically nothing.
This was a very tirying week at work, I have tu use 'work-boots' (With steel toe and dielectric) and Im standing most of the time, my poor poor feet
oh! my birthday is coming up so ... yay? The next pic is from my last birthday ..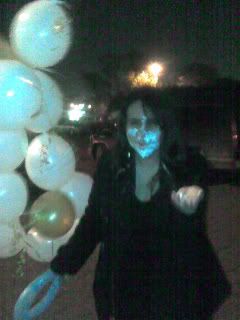 It was fun,
I had a really good time.