Okay SG-world...
i need your help deciding my fate!
so im sure all of my nerd friends know that sd comicon is coming quickly, and as the first year im going to join the pandemonium i need help figuring out what im going to cosplay!!!
here are a few ideas i have, if you have one please share!! (and if you can find a pic of your suggestion that would help greatly..)
alice: resident evil, afterlife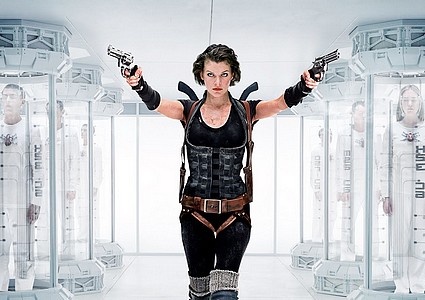 nel: bleach
saeko: highschool of the dead (i already have the wood practice sword fyi..)
last but not least,
aeon flux (the anime version, not chalize therons shitty version)
okay peeps, help me figure this out... because most importantly if you run into me walking around the con like a wonderstuck puppy, youll be able to eye up the hotness...
(ps: new set coming at the end of june.....
)
XX venom