Hello my sweet devils <3
Life goes on, I am pretty sure that my grandma is looking me right now judging me for my
"all weekends" hangover
She is probably saying "there nothing to anymore here, my stupid grandchild will never change"
and now that she can see everything she is going to know all the dirty stuff that I never mentioned to her.
Anyway, stop with the sadness.
Life is good, sweet and fun
This past Sunday the girls
Atomic
,
Aymi
,
Talena
,
Polaw
, the infiltrate
Zerohell666
(infiltrate because he is not a girl) and me did something like a barbecue, with roast chicken and ribs with "pebre"(that traditional chilean plate, that it has cilantro, tomato, onion and chili pepper) many drinks and pot.
I`m so grateful for your friendship girls
Atomic
is such a great cook, we were there just helping her to make the salads and the easy stuff, but she was the boss
I bought the Dra. Polo`s book and I am reading it now, there are some quite histories there, god dammit HOW ADORE THIS WOMAN
I`m almost finishing my college year and I am not feeling the stress yet, I just wanna be on vacations, for going out with my friends having nothing to do, I wanna go some days to Valparaiso and take some shots. Las Vegas and
Prussia
`s marriage, it is gonna be so damn funny


Summer is all ready here on Chile, even we are the real south of america I am felling very tropical with this weather, I mean in the same day we have:sun-hot-clouds-rain. WTF global warming
Anyway I think that is time for bring the blender and make some very colorful drinks like


My own recipe. That delicious green shit taste like lemon Nerds


Too much time without making that sweet crap, since my blue age, 2 years ago, many years for a homemade drink.



I am really happy for the Front Page from yesterday, ma girl Lawita did again, now we just to need to wait for our multi. White asses meeting on Argentina hahahah


Two days ago I speak with her and her boy via skype and they told me that they are going to visit me this next year!!! How amazing is going to be that??? Too much I belive




WishList
Flickr
and
I have a Twitter account now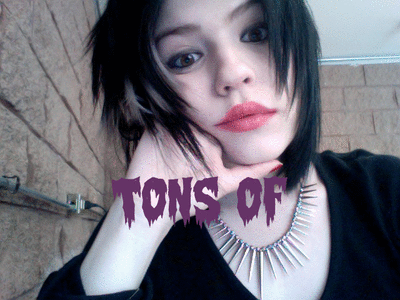 Terrox out.