Me, in Saudi Arabia, circa 1987.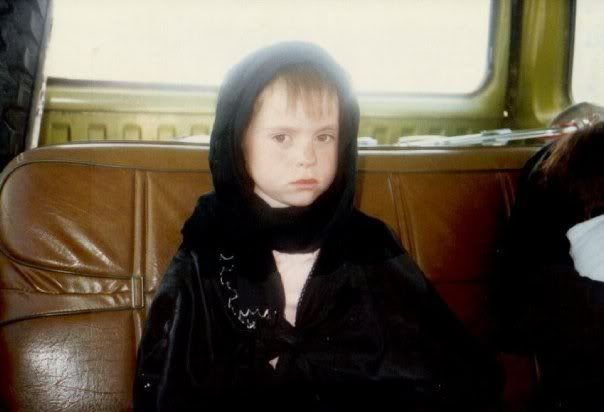 I would've made a bad muslim woman me thinks.
I love Saudi. Some of my best memories ever.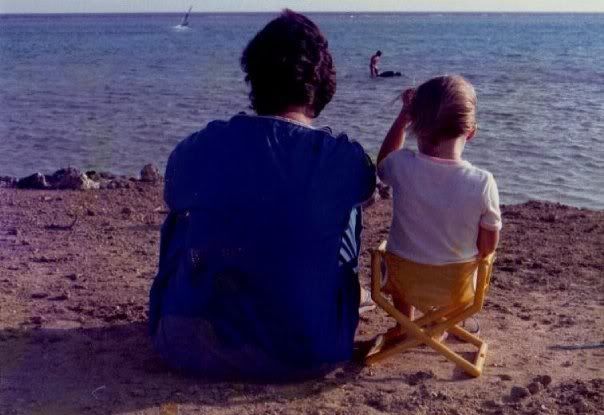 My mom and I staring out at the Red Sea. We went camping on the Red Sea every month or so, tonnes of us on miles of deserted, barren beach with amazing coral reef. I once stepped on a sticky sea cucumber. Very scary for a seven year old!
My dad and I in England in my old village. We considered this a great snowfall. I moved to Canada years later and discovered what a real snowfall is.
I'm reading this, third in the Gemma Doyle trilogy. Amazing. Read it if you love YA fantasy!
Tao x