HELLO YOUS! <3
THIS IS TWENTY YEAR OLD SYLVAN HERE!
Seriously Thanking ALL OF YOU ...(know who you are)... for the lovely wishes!
They were the cherries on my cake day.(Even though deep down i still believe its just another F-ing day,gotta be honest here)
I HAVE SO MUCH TO SAY
This is for yooooou,especialy,i think this message is one we all need to be reminded of
oh and watch the video the metaphors are amaaaazing!
This is where i spend my bornday:
and ofcourse i had to toast the day with some appreciation herb in this wonderful forest,oh yes if you want to hep legalise the green God's airtime here in S.A,here is a petition (said id help my friend out)
http://www.gopetition.com/petitions/decriminalization-of-marijuana-in-south-africa.html
K-ching!
and here...Look,we tried to study...but when you in that,who ON EARTH prefers to study contract law over this...its like reading knives.Wrote the exam today......and yes,i

that evil paper!

i also got me some tunnels,the pain-or lack there-of was...kind of dissapointing.Have a look:


Joiking! haha naaah just 4mm steel,baby steps,baby steps to becoming as hardcore cool as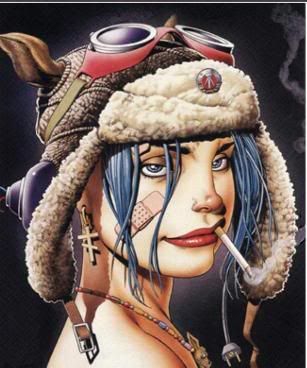 or

they my fucking heroes.

look at thes pretty things ive come across:
(This scares me because it is so true)




AAH ive started putting some poetry up on FAKEBOOK here is the link if that is where your interest lies
http://www.facebook.com/pages/edit/?id=124241887598967#!/pages/Sylvan-poetry/124241887598967?ref=ts...its simply my poetry in the notes section and all things awsome and poetry-related!

BUT today!yes today i will share some attempts at art.For i said i would to someone very rocking on here.now, beee gentle ok its an untapped area...i <3 skulls ,this guys from my room of collected artifacts and unneccesary things which my elders call "crap"



HEHEHE jokes,for the last one lol

i am absolutley hyper,yes

ALSO ii want to welcome....Kohana you goddess to the SASG family!
Its realy awsome,everyone is effing nice- and the ladies, make quite a powerful pack of sultry cleopatras
Go check her set!


and thats all folks!


(i feel like this)

<3


silly syl
x