I was sick with a cold yesterday so I decided to play around with this program I downloaded awhile ago.
It is called the Magic Set Editor and you can find it
here
in case you want to try it out yourself. It is a template/program for making your own custom Magic: The Gathering cards. No good if you are a competitive player, obviously, but this can be a lot of fun for a casual player, like myself.
Here is a small sample of the cards I was working on: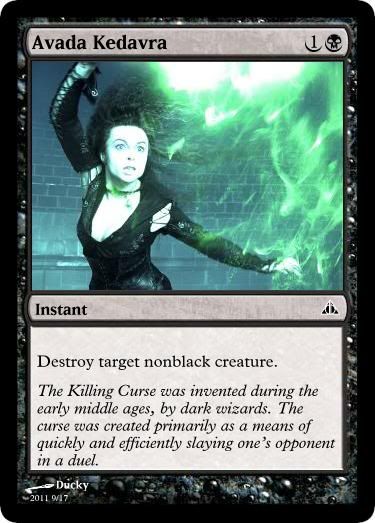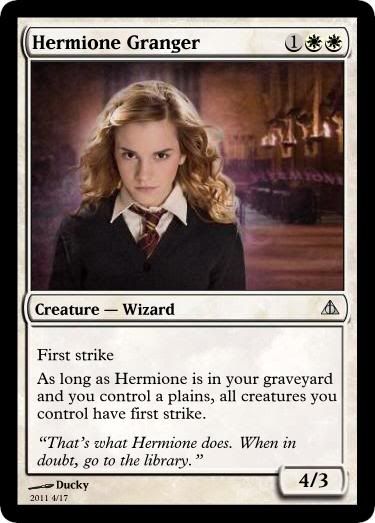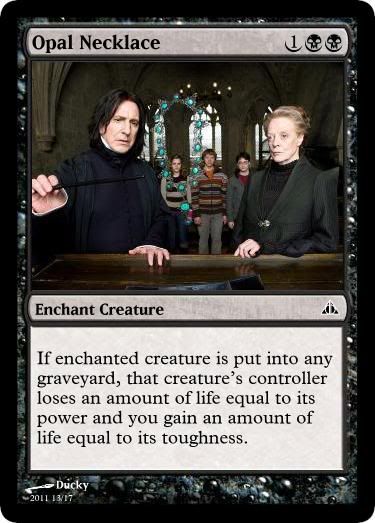 [Note: Just realized I need to fix this card because apparently in the JK Rowling world...the word "Imperious" is spelled without the "o". ?? I can not imagine why this is. Did she think it makes it look cooler?]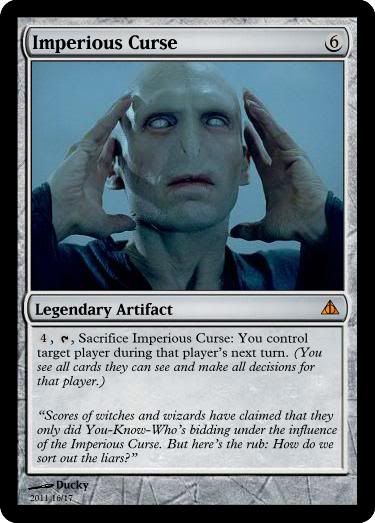 Obviously, this card set is going to be Harry Potter themed. I'm not the biggest HP freak in the world but I do love Alan Rickman and also the story/characters lend themselves well to the MtG universe. So it is an easy and incredibly fun deck to create. I am going to end up with around 25-30 creature cards (all different, so I guess I could easily work this into EDH format if I wanted to). There are also a plethora of spells and enchantments to choose from...I'm actually having a tough time narrowing it down.
May even make some special lands too.
In an attempt to keep the "balance" of the game from being thrown off kilter, I made sure to base all of my cards off of existing MtG cards. (So there are no insane 20/20 creatures with Annihilate 5 that take only two mana to cast.) In effect, I should be able to play this deck against any normal deck without worrying about the issue of fairness.
If all goes well and I don't completely destroy my printer trying to get these little guys printed out, I may make some more themed decks! I'm thinking X-Men/Marvel, Buffy, maybe even famous Physicists (can't you just see Hawking as a 5/4 first strike creature with trample? hahah).
<3O~