I did not get one single hit on
WheresGeorge
the entire month of December! I have never gone that long without getting a hit!
Darn it people, track your money!!
*psssss* My bills look like this: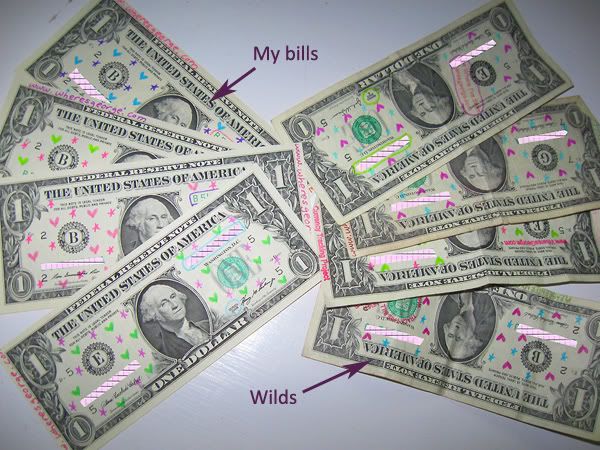 [Update! - Jan 4th] Got a hit (finally!) today. Yay! I never went that long without getting one.
And to those of you who keep asking whether it is illegal to mark the bills. Nope. It is not. As long as you are not making them completely unusable or covering up series numbers and dates (which I did via Photoshop only to prevent "false hits"), you will not go to jail for writing on bills.