Hi little bitches & wolfs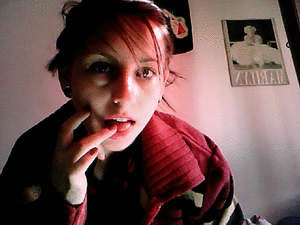 It's been a week and not so much to say..
I miss
Santiago de Chile
so fucking much!!!!!!!!!!!
Miss you girls
Terrox
,
Frani
,
Talena
,
VioletRose
,
Raysuicide
,
Rocketpower
,
Paradigma
,
Pame
, and all of the sweet ladies i meet there..
Some music for the
NEWS TIME
[YOUTUBE]https://www.youtube.com/watch?v=4Ny5ajCn0xw[/YOUTUBE]
A NEW SET FOR MEMBER REVIEW SOON!!!
Next
1st of August, "Morning Lover" will hit the MR
Here some previews...
What do you think about this?
I can't wait to see all your comments
News?--- well 1rst of all i miss my girl
Cartoon
since i got back from Chile we haven't had the chance to see each other.. but soon you'll see more of this
Thanks to Trvlr to be my little bitch this pass few days
& to Malcor for the sweet poems you've sent me!!!
Really love them!
And Q you're awesome fun!!!!! I'll try to send you the translation of that poem asap..
Nothing else for today guys...
Kisses and tonts of love!
Keep on skanking and dancing
Skinbyrd