Hiiiiii!
thought i was getting on ok with the old credit crunch, but this april it has well and truely fucked me over! So im getting off my arse and selling some of my art prints, instead of just doing them and letting them sit in my room where no one can see them. So, here are some prints i have for sale of my acrylic and oil paintings (and 1 pen and ink) Theyre full colour A4 prints on 270gsm premium gloss photopaper, and signed. (They will be printed without the website watermark over the top, just had that on from when i put them up on Myspace & some 14year old decided to nick them & put them on his page & said that he'd painted them all. Little shit!)
Postage to UK 1, postage anywhere else 1.50 (or equivilant of in any other currency)
Each print 9.
Thanks for looking!
"Cheeseburger"
"Shortcake Stabbing"
"Sweet Tooth"
"Trixabelle"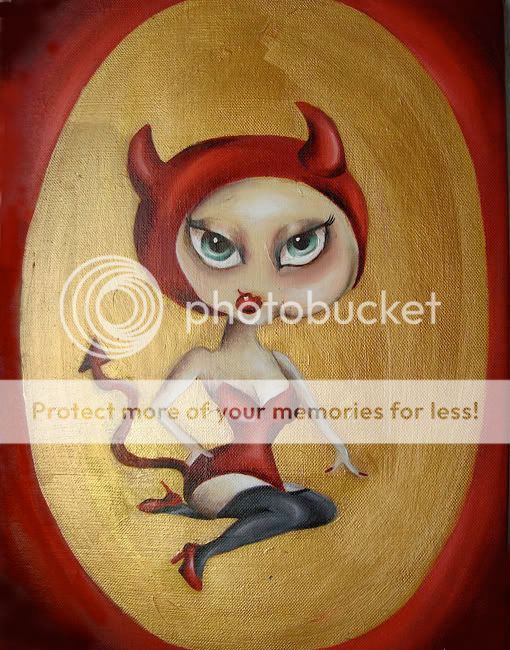 "Lola"
"I Spy"
"Gecko Geisha"