ooookey,
quick update; on Valentines Day i did a show with Renegade Burlesque which was lots of fun, my piece was an anti valetines day striptease to People = Shit by Richard Cheese, I thought it highly apropriate. Il be doing it again on the 10th of March at Oh My God I Miss You, at the Working Mens Club, Bethnal Green, so you should all come!
LiveFastDiePretty
recorded a lil' bit of me and
RavenIsis
(thankyou!) :
Me:
Ravenisis: (too hot for words, will never get tierd of this piece!)
Uni wise, i have started a project looking at Gluttony, Diet & Disorder, heres some of my work so far....
walking cheeseburger: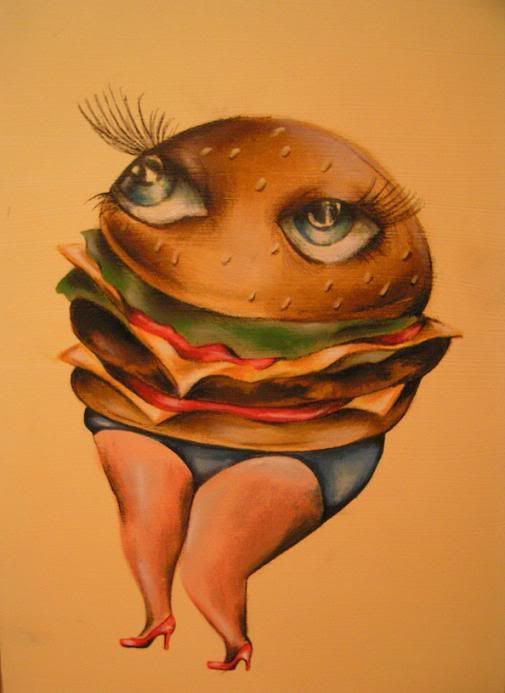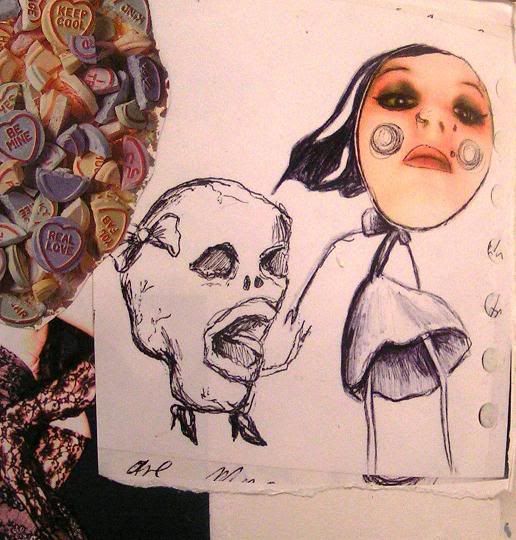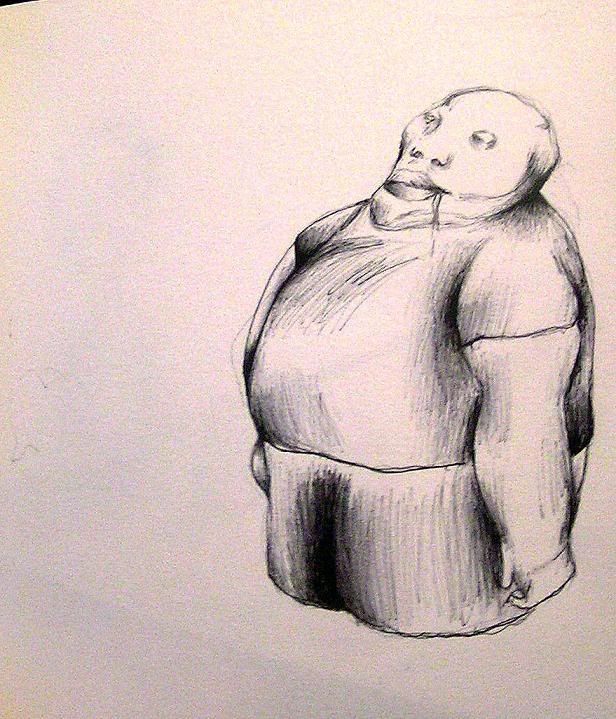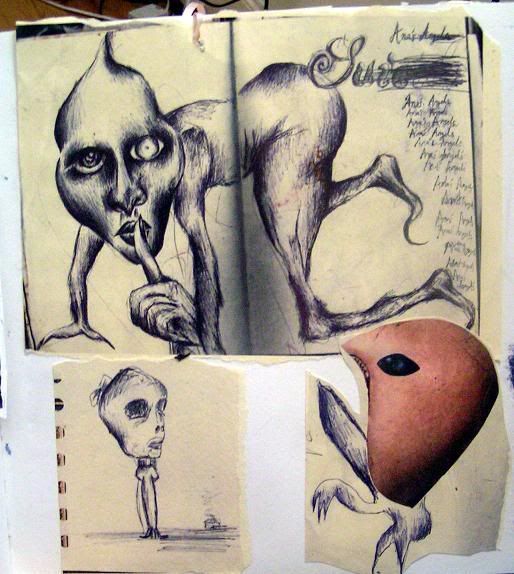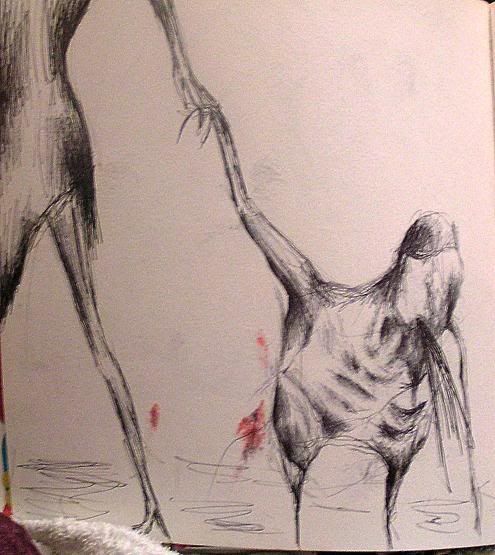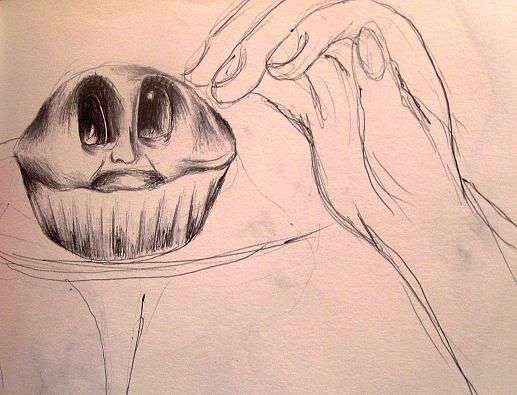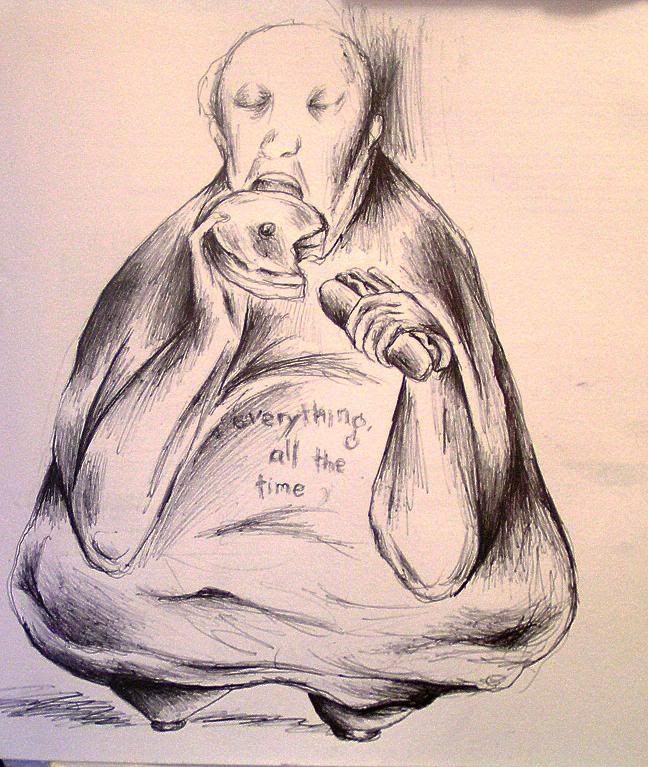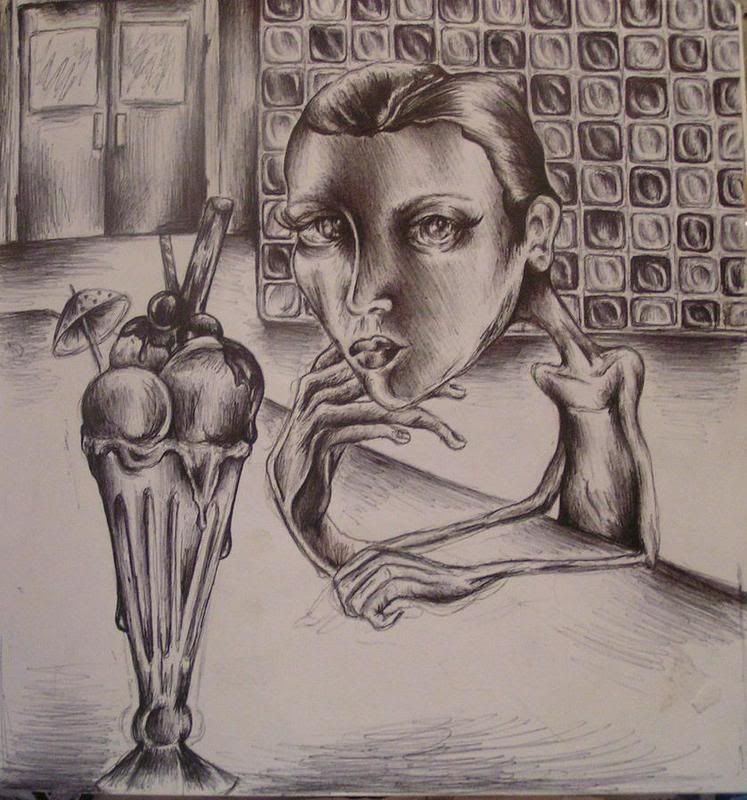 so there ya go so far....
OH! and if anyone is free on the 4th March, my good friends Nemhain will be playing at the Scala supporting Rose Tattoo, woooo! Myself,
Nurse
, and Voluptua of Redemption TV and BabeWorld will be dancing on stage being drunken Nemhain girls yaaaay!
http://www.myspace.com/nemhainband.
Also wil be cage dancing at Inferno at Electric Ballroom this Friday so you also need to come to that...
And il be seeing NIN at Brixton Academy on the 11th with
Nurse
and friends, so come and say hello if you're going to that
Am now going to Watch You Are What You eat whilst eating KFC, although i dont feel guilty 'cos i bought a melon today.
Love to All!
R
xxxx