*Mr Art and Mr Bethnal Green Man, your prints are finaly on their way to you! i am indeed rubbish for making you wait so
So...today it has been so humid. it thundered last night, but it didnt clear the air one bit, there's still that static air that makes dogs pad around anxiously, and me feel theres something right under the top layer of skin aticipating something about to happen suddenly...does anyone else get like that when its humid? electrical nerves kinda....
The Persistance of Loss has been the main sound track of this afternoon, and indeed this past week. In both title and feeling it matches alot of things that have been happening recently...a few things have died, closed, been laid to rest, not without a fight, but things now are changed.....at this moment a little empty......theres a void but a quiet one, people are letting it lay to rest with that subdued funeral etiquete...there is an incredible air of saddness now that a few days have passed since the doors were finaly closed to all.....the last decadant evening slipping into early morning hours, sunlight seeping through the windows from the outside world...they cant take us just yet. one more day......we clung to the tables, another drink, lets pretend its not happening. please turn some music on, lets drink some more. evening crept up on us all too soon....amongst friendly conversation, a poinient sentence slipped out as an after thought.....then one face started to crumble...then another, and another....the happy facade has finaly given up the ghost. you were doing so well. if they dont bulldoze this place itl be drowned in tears first. further on into the evening....lets forget....take this....fun again one last time...but the laughter is so forced and disturbingly hysterical i have to turn away. inhale all the history, feel every piece of belonging under your fingers as you run them around the room, along the bar, down the stairs, though the door one last time. goodbye my haven, home. R.I.P.
one of Soho's biggest alternative venues, and my friends home of around 17 years was sold recently, to be made into flats. fucking flats , can you believe. They gave the landlord & lady & all the staff just 3 weeks to pack all their things, find a new home and jobs. The Fox has been a pub for around 250 years, and is the core of the Soho alternative scene, a home for miss fits & drinking hole of the rock n roll elite. The place could be like an american highschool movie sometimes, disguised in hairspray and eyeliner, but the drama's & disputes there made it the most lively homely, exciting, welcoming, wonderful places in London and im so glad to have been a part of it.....when i first moved to London, it took me the best part of a year to make any friends, and when i did, this is where i found them. If you sat on the roof, you could look down on all of Soho. it was so peaceful up there. Its not over, a new place will be found, and a new Fox can begin, although it wont be quite the same....everyone is just in the mourning period right now......
Speaking of mourning, i visited Highgate Cemetary last week for a quiet afternoon. The goth in me enjoyed it very much :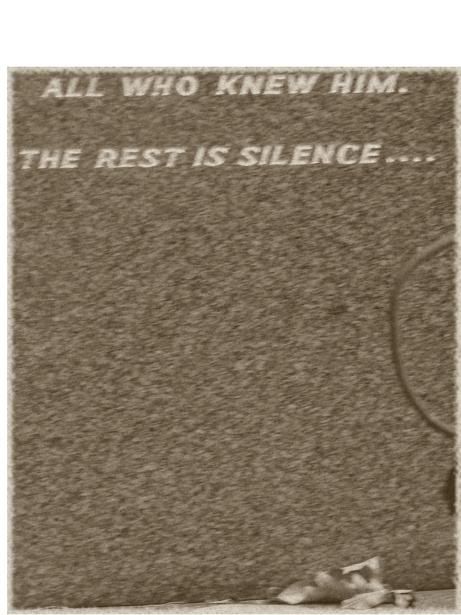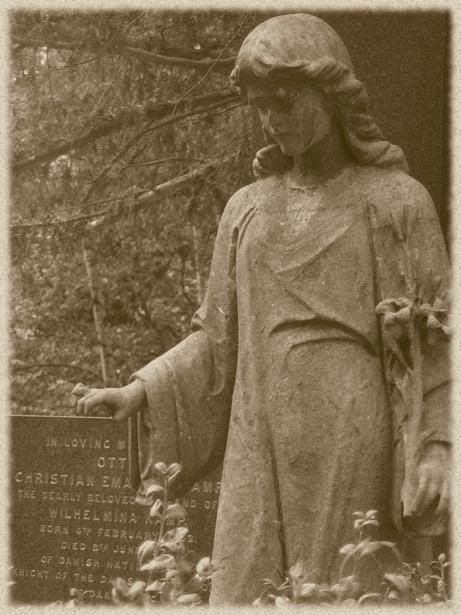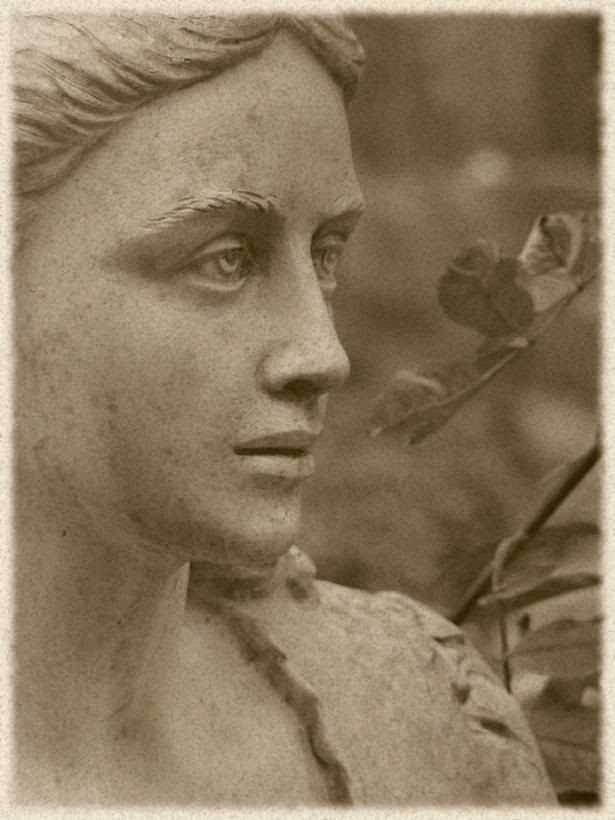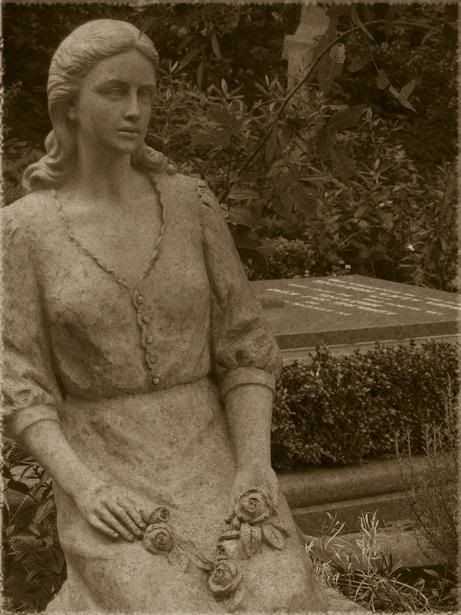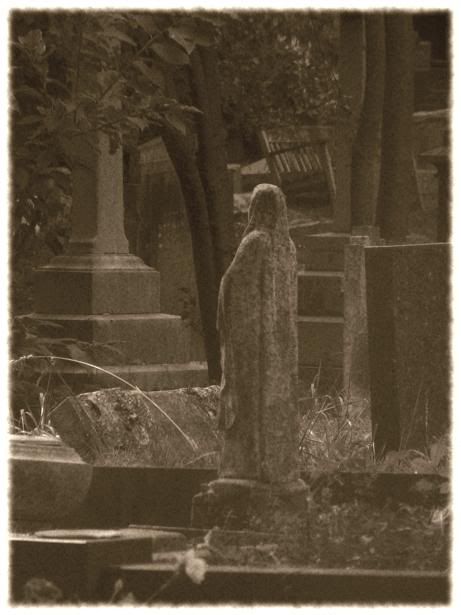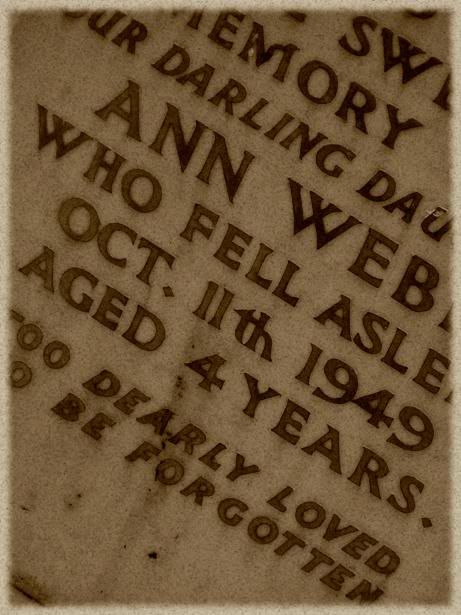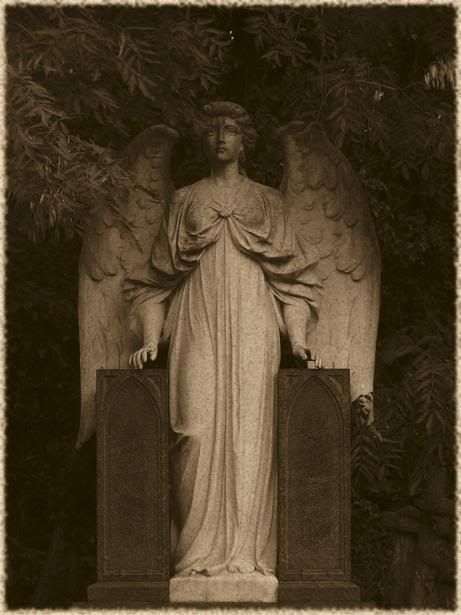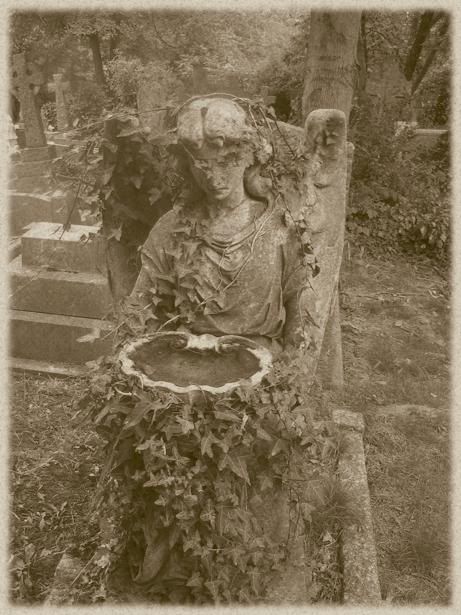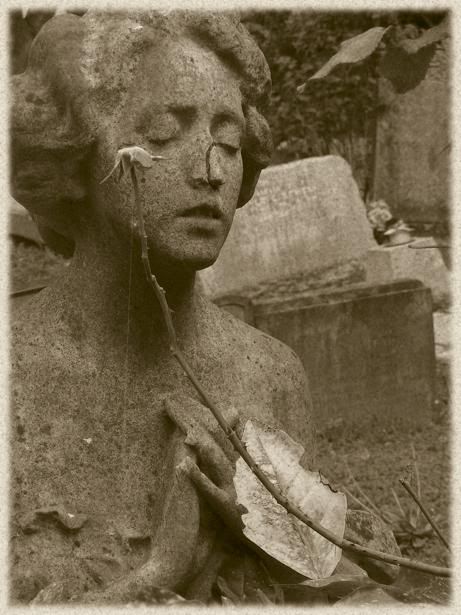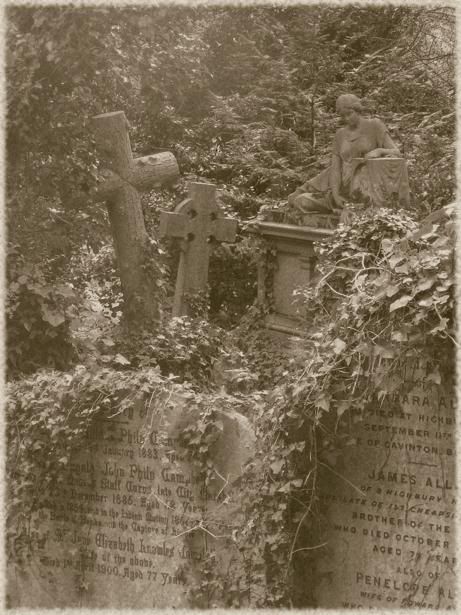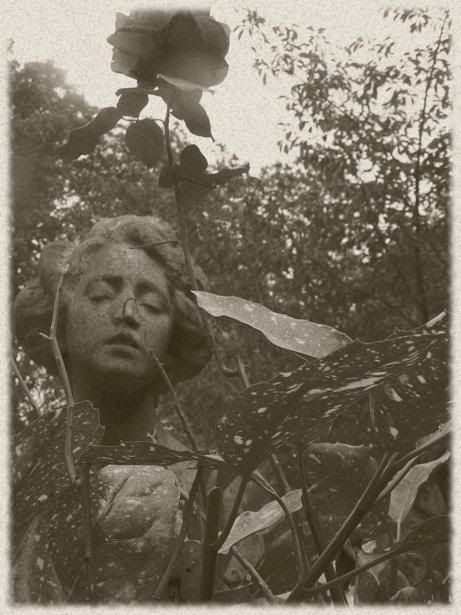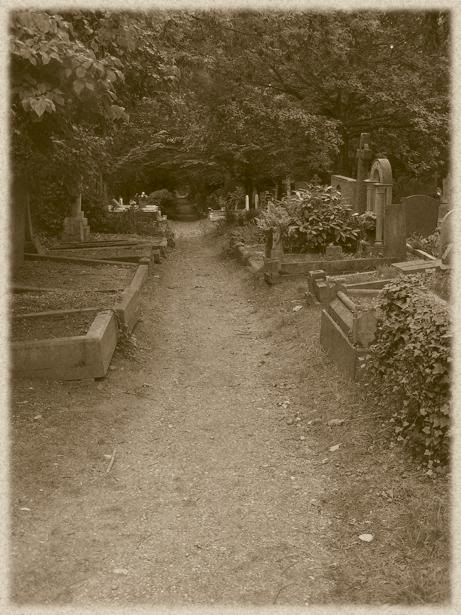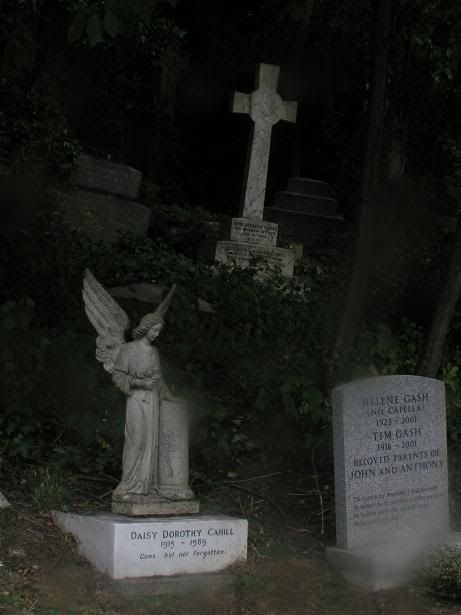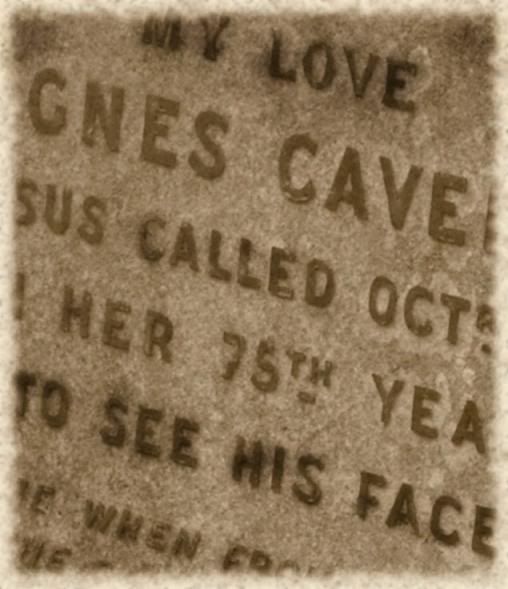 so, in conclusion: